The retail weather forecast from Saturday November 24, 2018 through to Friday November 30, 2018.
The week last year
A generally cold week across the country. Blustery winds bring snow to northern hills and the eastern coast, dry for the rest.
The week this year
High pressure will persist across northern Europe leading to another mild week. There will be a chance for cooler air to come off the North Sea into the South East early in the week.
Even that little cooling will be no help for comps as last year was quite cold. We can expect plenty of rain from Saturday through Wednesday before drier conditions take hold again.
If cold enough air comes into the East a few snowflakes may mix in, but that will be the only hint of seasonable weather.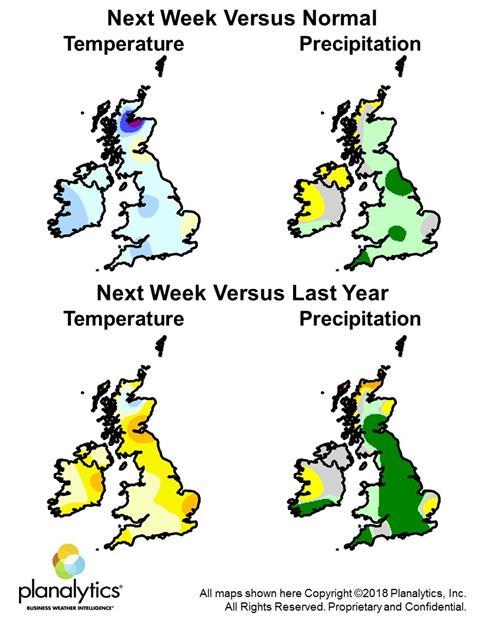 Mindset
Poor year-on-year comps continue for all winter products as unseasonably mild conditions continue. Footfall will be impacted early on but pick up for the rest of the week.
For more information on the forecast, contact Tim Morris on 020 7321 3715 or tmorris@planalytics.com www.planalytics.com
For more key retail data and analysis from Retail Week, go here.