The retail weather forecast from Saturday June 30 to Friday July 6, 2018: Hot and dry to start, showers later
The week last year
Heatwave conditions returned to the South, while the North was showery and seasonable.
The week this year
Temperatures will warm to above last year and normal from Saturday through Wednesday under bright, sunny skies.
Afternoon temperatures are likely to be near 30°C across the South. The end of the week will see an increase in showers, some thundery. The end of the week will also slip to just above normal and fall near or below last year's warmth.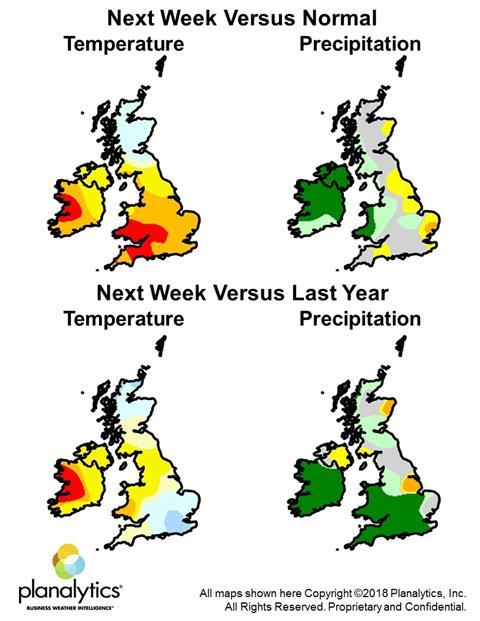 Mindset
The weekend will see strong demand for outdoor living and all summer clothing categories. Temperatures will be pleasantly warm for the rest of the week, even as they cool below last year.
For more information on the forecast, contact Tim Morris on 020 7321 3715 or tmorris@planalytics.com www.planalytics.com
For more key retail data and analysis from Retail Week, go here.