The retail weather forecast from Saturday April 20 to Friday April 26, 2019
The week last year
Slowly cooling temperatures across the country. Periods of rain for the South, scattered showers for the North.
The week this year
It will feel more like spring again as warmer temperatures return to the country.
Comparisons will be similar to last year early in the period but turn more favourable, especially in light of a downturn in temperatures last year.
Some rain will move through during the middle of the week with sunny skies for the remainder.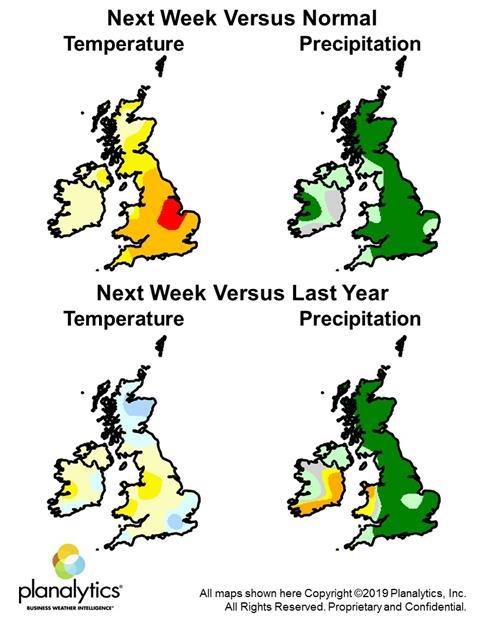 Mindset
Warmer conditions help drive demand for all spring products and encourage consumers to get out and about. Strong weather-driven comparisons versus last year combine with Easter weekend to give retailers a much-needed boost.
For more information on the forecast, contact Tim Morris on 020 7321 3715 or tmorris@planalytics.com planalytics.com
For more key retail data and analysis from Retail Week, go here.