The retail weather forecast from Saturday November 24, 2018 through to Friday November 30, 2018.
The week last year
Warming to above normal as Storm Caroline approaches the North. Colder air spreads in after the storm's passage.
The week this year
Unseasonable warmth will continue from the previous week. Temperatures will be 3-5 degrees warmer than normal and last year especially early in the week. Temperatures will moderate slightly by the end of the week.
Unfortunately, the warm temperatures will be accompanied by showers throughout the week. Midweek may offer some potential for dry conditions, but showers would quickly move in to end the week.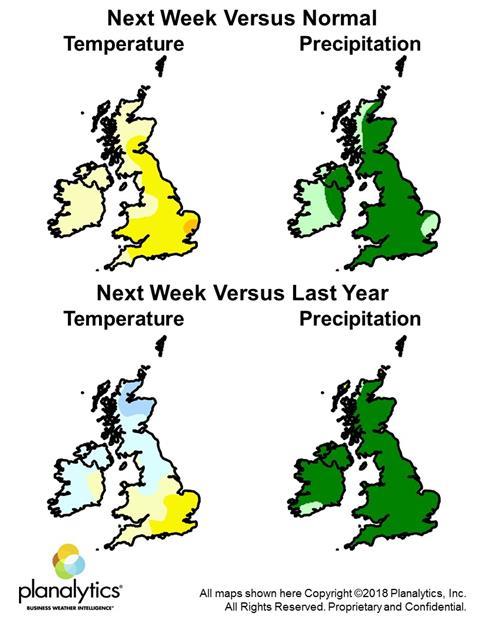 Mindset
Retailers continue to suffer challenging comps for weather-driven demand on winter product categories, although the shift to gift purchasing will help. Expect some footfall disruption.
For more information on the forecast, contact Tim Morris on 020 7321 3715 or tmorris@planalytics.com www.planalytics.com
For more key retail data and analysis from Retail Week, go here.