The retail weather forecast from Saturday June 29 to Friday July 5, 2019
The week last year
A week of sunny skies and strong summer heat with afternoon highs around 32°C in the South and high 20s in the North.
The week this year
Warmer than normal temperatures will be in place during the weekend with temperatures likely near the mid-to-upper 20s, especially across England.
As more westerly flow sets up off the Atlantic, temperatures will cool to near or below normal the rest of the week. Temperatures will struggle all week to be above last year.
Most areas will be dry but a few showers are likely early and late in the period across Scotland.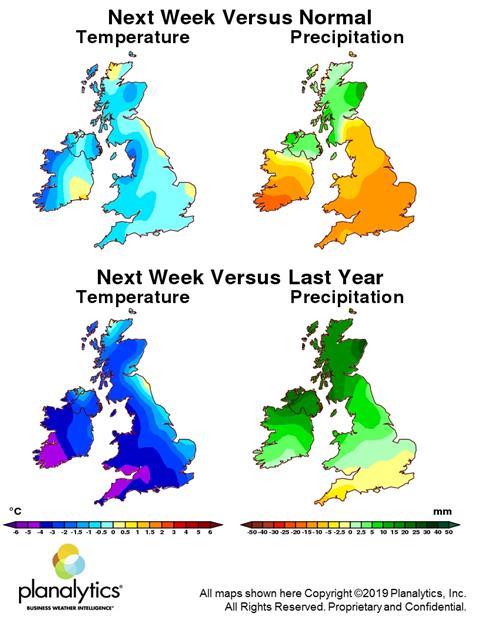 Mindset
A dry, warm weekend will be positive for footfall and driving demand for summer products including outdoor living. As the week progresses, cooler comparisons will once again take over so more challenging.
For more information on the forecast, contact Tony Brough on 020 7321 3715 or tbrough@planalytics.com planalytics.com
For more key retail data and analysis from Retail Week, go here.