The retail weather forecast from Saturday March 9 to Friday March 15, 2019: Cooling with intermittent rain.
The week last year
Warmer and wetter early on in the week followed by clearing and colder weather.
The week this year
Temperatures will continue to slide but still remain a bit warmer than normal and slightly above last year, mainly because last year saw a colder trend late in the week.
We can also expect a continuation of the reborn rainy pattern as the country remains open to the Atlantic. Rain-making fronts will move through Britain every other day and may come with thunder as well.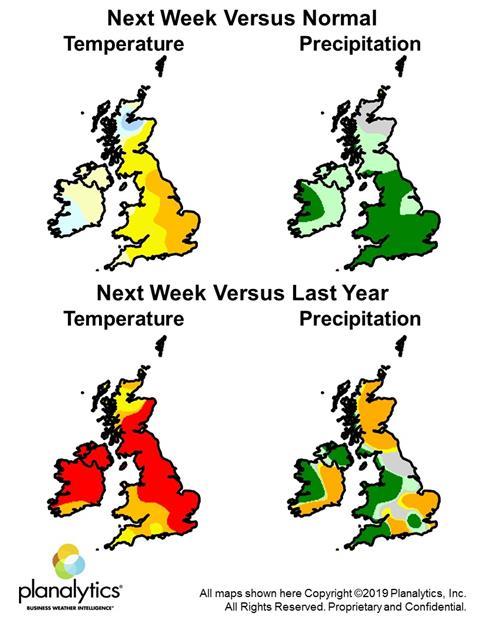 Mindset
Weather-driven demand for spring categories will still be positive compared to last year. Wetter conditions will dampen sales on outdoor categories and keep consumers more indoor-focused.
For more information on the forecast, contact Tim Morris on 020 7321 3715 or tmorris@planalytics.com planalytics.com
For more key retail data and analysis from Retail Week, go here.