The retail weather forecast from Saturday October 6 through to Friday October 12, 2018.
The week last year
High pressure built in, keeping most areas warm and dry, although a few showers crossed the North.
The week this year
Temperatures will start out much cooler than last year and normal, but will slowly moderate by mid-week compared with normal.
By the end of the week, temperatures will once again slip well below last year. Much of the week will be plagued by scattered showers for most areas, although the weekend may offer some drier conditions.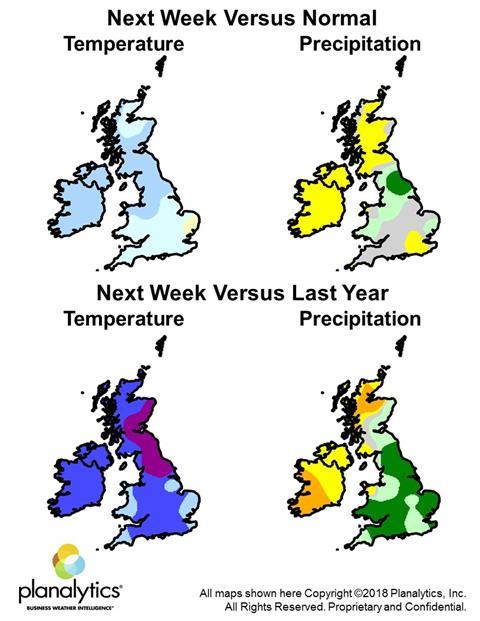 Mindset
While cooler than last year, conditions will continue to encourage purchasing of autumn/winter products; increased showers will have a negative impact on footfall during the working week.
For more information on the forecast, contact Tim Morris on 020 7321 3715 or tmorris@planalytics.com www.planalytics.com
For more key retail data and analysis from Retail Week, go here.