Retail sales volumes increased for the 26th consecutive month in May as prices fell and household goods continued their resurgence.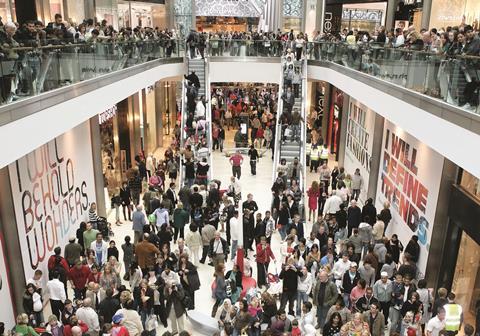 Retail sales rise 4.6% in May - the 26th successive month of growth
Household goods sales volumes grow 12.1% on the year
Prices continue to fall as retailers enter summer with "confidence"
Overall retail sales volumes jumped 4.6% in May compared with the same period last year. It marks the longest period of sustained growth since May 2008, when there were 31 consecutive months of growth.
Sales volumes also increased on the month, according to the Office for National Statistics (ONS) as the number of goods purchased edged up 0.2% compared with April.
But that marked a slowdown in the rate of sales growth following a strong April, when clothing sales were boosted by unusually warm weather.
Sales in homewares grew 12.1% on the year in May, while non-food stores saw a 5.8% uplift in volumes. Sales volumes at food stores rose 2.6% compared with May 2014.
Textile, clothing and footwear stores also saw sales volumes increase by 4.2% year-on-year.
Sales in the three months to May were up 4.5% compared with a year earlier, the slowest year-on-year growth in six months.
The ONS said sales values rose 1.8% compared with May 2014 and were up 0.2% on a monthly basis, with the average weekly retail spend hitting £7.1bn as average store prices continued to fall.
Prices including fuel fell by 2.7% on the year in May, the 11th consecutive month of year-on-year price falls.
Reasons for optimism
Barclays head of retail and wholesale Richard Lowe said: "Retailers have plenty of reasons to be optimistic after the 26th consecutive month of year on year growth. Despite a colder and wetter May than normal, consumers were out in force getting ready for the sunshine.
"Retailers will be hoping that with continuing low inflation helping to increase consumers' spending power, they can maintain this confidence through the summer months."
Deloitte's UK head of retail Ian Geddes added: "In recent months growth has been driven by non-food retailers, but in May we saw a strong performance from all areas of the market except for petrol stations, which remain affected by oil prices. A stronger performance from food retailers, which saw value and volume growth, was driven in part by supermarket promotions on alcohol.
"Online sales of clothing grew at their slowest rate since records began in what proved to be a difficult month for clothing retailers due to the cool weather. A strong property market continues to support the household goods sector with strong growth in-store and online."