Retail sales volumes have hit their longest period of sustained growth for more than seven years after jumping 4% in June.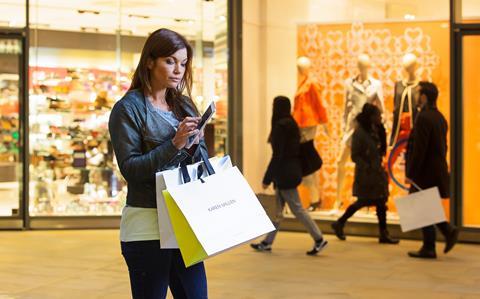 June was the 27th consecutive month of year-on-year growth – the longest sustained period of uplifts since May 2008 when there were 31 straight months of growth, according to the Office for National Statistics.
A 2.9% drop in average store prices compared with June 2014 helped drive the sales uplifts. It was the 12th consecutive month of year-on-year price falls.
But despite the falling prices, sales decreased 0.2% compared with May this year.
"Despite a slight dip compared to last month, the long-term outlook remains positive"

Richard Lowe, Barclays
Sales values edged up 0.9% in June compared with the same period last year, but dipped 0.1% on a monthly basis.
The ONS said household goods stores led the growth after reporting a 7.8% rise in sales volumes compared with the previous year.
Clothing and footwear shops recorded sales volumes up 6.2% on the year, while food stores reported a 1.9% uplift.
The ONS said that non-seasonally adjusted data showed that the average weekly spend in the retail industry during June was £7.1bn, the same as the previous month and the June 2014 figure.
Online continued to grow, as sales values increased 11.4% on the year and 1.4% compared with May 2015. The ONS said online sales now account for 12.4% of all retail sales.
Positive outlook
Barclays head of retail and wholesale Richard Lowe said: "It's been another decent month for retailers, with the second half of the month benefitting from a boost in sales of seasonal items in part due to the sunny weather.
"Despite a slight dip compared to last month, the long-term outlook remains positive. Looking forward, retailers will be confident that they will be able to capitalise on growing consumer demand driven by the continued strengthening of the wider economy."
Keith Richardson, managing director for the retail sector at Lloyds Bank, added: "While falling food and fuel prices might have put more money in people's pockets, the focus on price across a number of sectors mean that shoppers are still wedded to discounts and promotions.
"Unless the recent heatwave has already persuaded people to spruce up their summer wardrobes, more promotions may be needed if retailers are to avoid being left with unsold stock at the end of the season."