Retail sales jumped 4.2% in July as shoppers snapped up electrical appliances, furniture and household goods, according to data revealed today.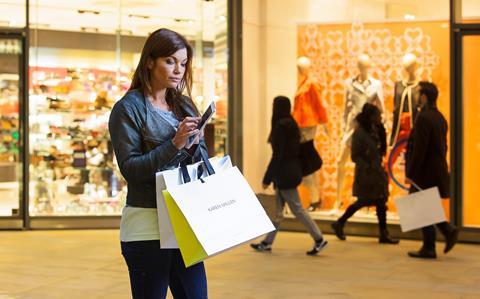 Retail sales as electricals, furniture and homewares lead the charge
Sales fall in food, textiles, clothing and footwear
Store prices fall 3%, but July could be "as good as it gets" for retailers and shoppers
It marked the 28th consecutive month of year-on-year growth in sales volumes. That is the longest sustained period of growth since May 2008 when there were 31 consecutive periods of growth, according to the Office for National Statistics (ONS).
The quantity of items bought also edged up 0.1% on a monthly basis, the ONS said, with sales at department stores and homeware retailers driving the uplift. But the ONS said performance at those retailers was offset by falling sales in food, textiles, clothing, footwear and petrol stations.
Store prices fell by 3% in July compared with the previous year as the overall amount spent in retail edged up 1% to an average of £7.1bn a week during the month.
As good as it gets?
But experts have warned that July's performance "could be as good as it gets" for both shoppers and retailers this year.
Lloyds Bank's managing director for the retail sector Keith Richardson said: "Shoppers started to spruce up their holiday wardrobes in the first warm week of July and did not stop spending all month.
"Sales of barbeque food and camping gear also rose as the sun came out, followed by toys and games as the school holidays began later in the month. Meanwhile, the robust housing market continues to support sales of big-ticket furniture and homeware.
"Consumers finally appear to have the wind in their sails and are using any money they save on essentials such as food and fuel, where prices continue to fall, to treat themselves with accessories such as jewellery, shoes and handbags.
"But summer does not last all year, and with a few clouds forming on the horizon, this could be as good as it gets for shoppers and retailers alike."