Retail sales growth bounced back this month after grinding to a halt in February, according to the latest CBI figures.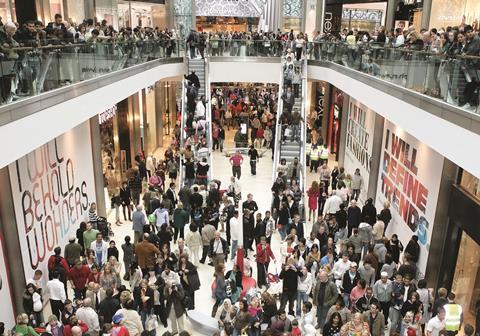 The monthly Distributive Trades survey, which covers 126 firms, revealed that sales volumes grew "solidly" in March and are expected to grow at a similar pace in April.
It comes after the CBI said growth flatlined in February as heavy discounting by the grocers hit shopping activity.
After the Office for National Statistics said that low prices and higher furniture sales boosted growth in February, the CBI said that home and DIY retailers reported "decent growth" in March.
Sales volumes remained flat at the grocers, while footwear and leather retailers saw sales dip.
CBI director for economics Rain Newton-Smith said: "Sales have recovered following a tough month in February for retailers, and we expect solid growth to continue through Easter.
"The outlook ahead is looking bright, with household incomes buoyed by zero inflation and improving pay packets, which will continue to encourage spending.
"However, the retail sector isn't in the clear yet, with some companies, especially food retailers, still feeling the heat from stiff price competition."
Overall, 34% of the 126 firms surveyed said sales volumes were up year-on-year, while 15% said they were down, giving a balance of +19%. That was below CBI expectations of +27%.
A balance of +21% of retailers said they expected sales volumes to continue growing in April – the lowest total since July last year.
Furniture and carpets grew robustly at +86% but grocery sales were flat, as 20% said sales volumes were up, 20% said they were down, while 60% believed they had stayed the same.
Growth in internet sales continued to slow at +38%, below expectations of +55%.