Footfall drops 16.1% during the New Year's weekend
Shopping centres suffer most as shopper numbers tumble 49.5% on January 1.
Online sales climb 6.8% year-on-year across the two-day period
Retailers suffered a steep drop in footfall during the first trading weekend of 2017 as poor weather and Bank Holiday trading hours drove shoppers online.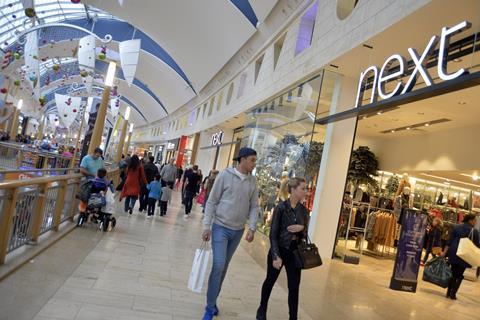 Footfall across the New Year weekend slumped by an average of 16.1% across UK high streets, shopping centres and retail parks, according to data from Springboard.
New Year's Eve proved to be the stronger of the two days for retailers. Shopper numbers on high streets fell 2.4% year-on-year, compared with a 5.1% decline on December 31 2015.
But New Year's Day proved to be a washout for retailers, with shopping centres in particular suffering from a slump in shopper traffic.
Footfall at malls across the UK plummeted 49.5% on January 1 compared with the same day last year.
It marks a stark contrast to New Year's Day last year, when footfall at shopping centres jumped 9.8%.
Shopper numbers at retail parks tumbled 19.1%, while high streets proved to be the best-performing locations on New Year's Day, despite suffering a 12.7% slip in footfall.
As bricks-and-mortar retailers struggled to attract shoppers, online sales climbed 6.8% during the weekend, with New Year's Eve registering an 18.2% uplift compared with December 31 2015.
'Too enticing'
Springboard insights director Diana Wehrle said the figures revealed that retailers should brace themselves for "a rocky" year ahead.
Wehrle added: "The ease and comfort of online shopping proved too enticing for shoppers keen to snap up further discounts in the sales, rather than bracing the cold outdoors. Shopping centres in particular have a challenge ahead in 2017.
"Having experienced a decline in footfall during 2016, these destinations need to up their game in order to provide additional reasons to draw shoppers away from their devices with an offer going beyond retail."