Zero inflation meant Brits had £16 more disposable income in March compared with last year, representing a 9.7% increase in spending power.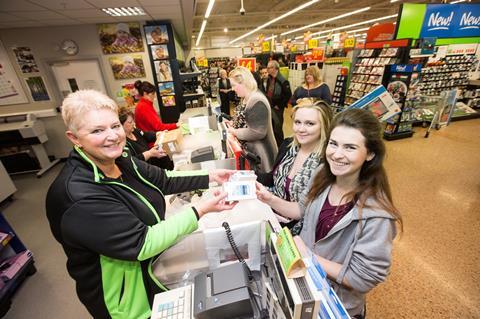 The Asda Income Tracker revealed British families now have £185 a week to spend on "on the things they want rather than the items they need".
The increase was driven by 'noflation' after inflation stayed at a record low of 0% in March after falls in clothing and gas prices kept inflation down.
Disposable income has increased for 18 consecutive months with the fastest growth in Northern Ireland and The Midlands, according to The Asda Income Tracker.
Asda chief executive Andy Clarke said: "The economy continues to roll on the road of recovery and the gap between regional disparities reduces.
"But what continues to interest me is the change in spending habits – they feel more confident than one year ago but they are still bruised from the recession therefore more prudent with their spending."
Northern Ireland reported record spending power growth of 14.8%, resulting in families being £12 a week better off year on year.
In London, families recorded the biggest boost in their incomes over the quarter as spending power rose £19 compared with a national average of £16.
Cebr economist Sam Alderson said: "Price falls in key sections of household purchases have helped to relieve pressure on finances across the UK.
"With the outlook for inflation looking subdued for much of the year, households should see further recoveries in their finances through 2015."