High streets suffered a decline in footfall over Easter as bad weather drove shoppers to out-of-town retail parks and shopping centres.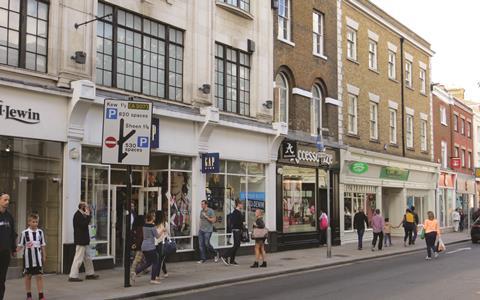 Figures released by Springboard revealed that footfall dropped 0.4% on high streets across the UK over the three key shopping days, compared with the same period last year.
High streets failed to recover from the Good Friday washout, which led to a 10% slump in footfall compared with the same day last year. Town and city locations across the UK did experience a 3.5% rise in footfall on Easter Monday though as the rain made way for sunny spells.
But the wet weather was good news for retail parks. Footfall jumped 1.2% across Good Friday, Easter Saturday and Easter Monday – better than the 1.6% growth forecast – while shopping centres also reported that footfall rose 0.5%.
Good Friday proved the best 24 hour period for both destinations during the weekend. Retail parks recorded a 2.9% jump in footfall, while shopping centres welcomed 1.6% more people through their doors compared with last year.
That performance contributed to a marginal 0.2% increase in overall retail footfall across the three shopping days compared with Easter 2014, despite predicted growth of 4.7%.
Cautious Easter
Springboard previously said that retailers would capitalise on Easter weekend falling immediately after a national pay day, while lower levels of inflation and falling fuel prices were also expected to contribute to a jump in footfall.
Springboard insights director Diane Wehrle said: "Consumers have been more cautious than we anticipated this Easter, possibly due to uncertainty with the upcoming election, and combined with the gloomy weather this has had an impact on footfall over the weekend, particularly for UK high streets."
Wehrle added the rise of online had also played a part in the figures as consumers chose to stay in the dry and shop from the comfort of their homes.
She said: "Traditional key shopping periods are decreasing in importance as the opportunities online stores and click-and-collect offer leave shoppers no longer feeling the need to rush out."