The high street recorded its biggest sales fall since 2008 this August after being hit by the strong pound and uncertainty over interest rates.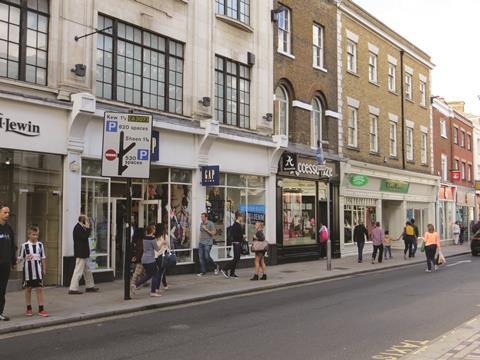 The 4.3% sales dip is biggest fall since November 2008
Sales have fallen for four consecutive months
Fashion was the hardest hit sector
Sales on the high street fell 4.3% year-on-year in August, which is the worst performance since November 2008, according to BDO's High Street Sales Tracker.
It is the fourth consecutive month of sales falls and the first time there have been negative like-for-likes from May to September since 2009.
BDO believes the dramatic sales drop in August was a result of shoppers deserting the high street in favour of holidays abroad as the British take advantage of the strong pound.
The strength of the pound is also hitting the amount tourists are spending in shops while holidaying in the UK.
Continuing political and macroeconomic uncertainty, coupled with the threat of an interest rate rise next year is also weighing on consumers' minds, according to BDO.
Online and catalogue sales growth is also continuing to slow and reached a new low this month, rising just 11.5% year-on-year in August, down from 14.6% growth in July.
Fashion retailers were hit the worst by the sales fall on the high street in August as like-for-likes plunged 5.5% year-on-year.
Department store sales of fashion suffered in particular due to declining footfall, while less prevalent discounting and better stock control meant many retailers had less items in Sales.
Homeware sales were also hit hard as they slumped 3.3% on the decline in expenditure on large ticket items such as furniture.
Lifestyle products recorded a slight decline of 1.3% after being lifted by a number of small ticket giftware retailers reporting positive like-for-likes during the month.