The decline in retail footfall accelerated in November, despite shopping centres and high streets across the country slashing prices for Black Friday.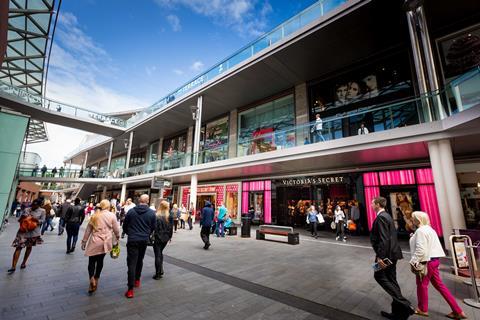 Shopper numbers slipped 1% in the four weeks to November 26, steeper than the 0.9% drop registered in October.
Footfall on high streets dropped 0.7% – the third consecutive month of decline – according to the latest BRC-Springboard Footfall and Vacancies Monitor.
Shopping centres suffered a steeper rate of decline in customer traffic, with footfall slumping 2.3% during the four-week period compared with last year.
The fall marked the 10th consecutive month of decline.
Retail parks continued to outperform, but the out-of-town locations still suffered a 0.1% drop in shopper numbers.
They had previously enjoyed growth of 1.1% in October.
The Midlands was hit hardest by the fall in shopper numbers. Footfall slid 2.7% in East Midlands and 2.4% in West Midlands.
Customer traffic was down 0.8% in Greater London.
Online winner
British Retail Consortium boss Helen Dickinson said the data proved that online was "the real winner" on Black Friday.
She added: "It's clear that the browser is rapidly replacing the high street as the venue of choice to hunt down a bargain.
"With that trend set to continue, the role of physical stores – still an enormously important part of retail – is shifting and retailers are having to re-engineer and reinvent their real estate to work seamlessly with their digital presence."
Springboard marketing and insights director Diane Wehrle added that the "concerning ongoing trend" was the decline in the number of people visiting shopping centres.
She said: "Some of this reduction is inevitable, as malls are dominated by retailers that trade equally effectively online, leading to a shift away from the need for frequent functional trips to longer, leisure-driven trips that are undertaken less often.
"The challenge for malls is future-proofing their success by delivering an integrated retail experience that satisfies consumers' appetites, suggesting that if investors don't regain confidence to invest in upgrading their shopping centres, the decline could continue throughout 2017."