Like-for-like retail sales rose 0.2% in January, driven by extended end-of-season promotions and an increase in online spending.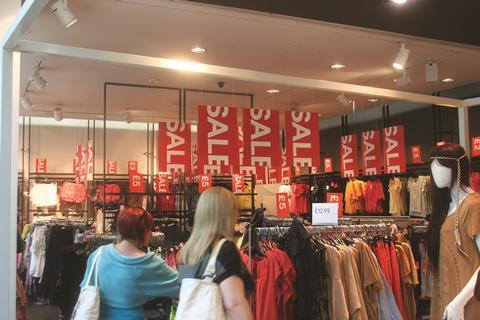 Strong sales of toys and baby equipment during the month resulted in the category becoming the best-performing in retail, while shoppers also snapped up household appliances in cut-price deals, according to the British Retail Consortium (BRC)-KPMG Retail Sales Monitor for January.
Clothing sales were also stimulated by "seasonal markdowns coinciding with colder weather" as the fashion sector bounced back from a difficult Christmas trading period.
Online sales of non-food products jumped 11.7% in January compared with the same period in 2014, when it had grown 19.2% on the previous year.
Food sales also contributed to the figures, rising 0.2% over the past three months. That marks the grocery's best performance since February 2014.
Total retail sales rose 1.6% compared with January 2014.
Cause for optimism
BRC director-general Helen Dickinson said: "Looking into the numbers a little more closely gives us even more cause for optimism – last year retailers had a bumper January so to see growth against such a tough comparison shows the industry to be in rude health.
"Customers were offered attractive bargains on winter ranges but it remains to be seen at what cost to retailers' margins.
"Shoppers were in the mood to buy products aimed at helping them lead a healthier lifestyle – from fruit and veg to exercise equipment, all these kinds of products have been selling strongly.
"Given the time of year this is no surprise and retailers have capitalised by making sure they have the right stock, at the right price to help consumers achieve their new year goals."
Head of Retail at KPMG David McCorquodale added: "After a subdued December, retailers experienced a semi-revival in fortunes as shoppers took advantage of the bargains on offer in the January Sales.
"The clothing, toys and household appliances sectors particularly benefited from this spending spree, notching up year-on-year growth against tough comparables from the year before.
"Demand is now almost solely driven by discounts, with shoppers very reluctant to buy goods at full price in the hope that yet another Sale could be just around the corner.
"This promotion-led environment risks becoming the new normal; retailers are struggling to persuade consumers to break the habit and go back to the traditional sales cycle."