How do shoppers respond to the new technologies that are being increasingly used by retailers in-store? Do they rate them as cool or creepy?
Consumers have rated everything from fingerprint technology to digital coupons in a survey conducted by personalisation agency RichRelevance.
A total of 2,000 consumers in the UK and US were questioned for the poll.
"Retailers walk a fine line when innovating with in-store technology," said RichRelevance VP and general manager Emea, Matthieu Chouard.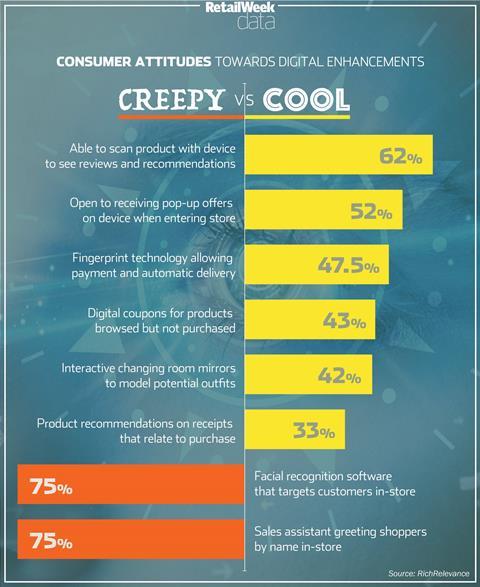 Originally published July 2016.