Retail Week's new SEO rankings, in association with Pi Datametrics, will help retailers understand the value of search.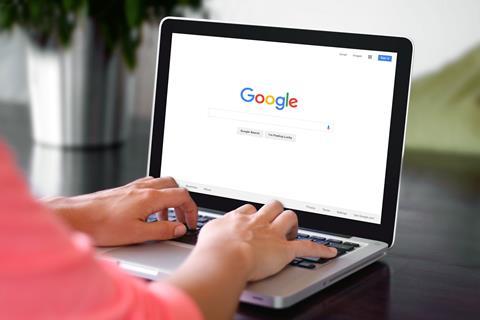 Investing in SEO (search engine optimisation) is crucial in today's market of never-ending choice and over-saturation.
And knowing how the competition is faring when it comes to search is just as vital.
With that in mind Retail Week, in association with Pi Datametrics, is launching a new quarterly ranking revealing which UK retailers are dominating online search.
The benchmarking tool will rank the top 20 performers based on methodology outlined below, enabling retailers to see how they are faring against their competition.
Do you make the top 20?
Find out whether your search capabilities are up to scratch:
With 74% of consumers beginning their online purchasing journeys by using a search engine, according to 2017 research by Forrester, it is becoming increasingly vital for brands to invest in SEO.
This area is only going to get more exciting as voice and visual search are increasingly used, creating a major shift in how consumers find products online and forcing retailers to adapt.
To compete for market share, retailers must ensure their online share of voice is the loudest, making search a fundamental part of any ecommerce retailer's digital strategy.
"Online search can be used proactively to spot patterns, forecast demand and discover your competitive landscape online."

Sophie Moule, head of marketing, Pi Datametrics
The value of search
An important aspect of SEO is making a website easy for both users and search engine robots to understand.
But the value of search goes beyond that, says Sophie Moule, head of marketing at Pi Datametrics.
"It can also be used proactively to spot patterns, forecast demand and discover your competitive landscape online.
"Only the savviest of retailers truly understand the power of search. A robust online voice increases access to your customer, increases traffic to your online platforms and – most importantly – increases your commercial return."
Methodology
Using Pi Datametrics' market intelligence, more than 35,000 of the most commercially valuable online search terms within the retail sector have been analysed.
Each individual search term is given an organic value score (OVS), to determine its commercial value and potential to convert.
Three key metrics are used in the creation of an OVS – the frequency a search term is used (or its 'visibility'), the cost-per-click value of a search term and how popular the search term is with other bidders.
Visibility
The 'visibility' or frequency a search term is used can be a useful metric in order to perform well in search engines, allowing a retailer's brand to be seen by a wider audience.
Value
Businesses also need to prioritise relevancy and value. If a search term's cost-per-click value is high, retailers can often assume good results, suggesting that dedicating a large portion of an SEO budget to those search terms will produce high ROI. However, no business model is the same and what converts for your competitors may not convert for you.
Popularity
Some marketers assess value purely on popularity – the number of competitors bidding on a term. Again, this doesn't mean that term is right for every business model or that it's equally balanced in terms of visibility, value and popularity.

Know your customers, your competitors and the value of the opportunity with Pi's search intelligence.