Clothing retailers have bounced back in January after recording their strongest monthly rise in sales for almost two years.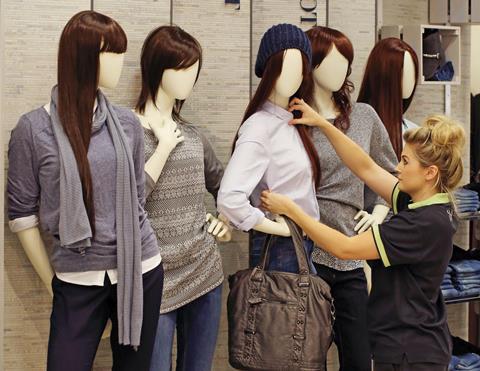 Fashion retailers saw sales volumes rocket by 91% this month compared with the same time last year after a mild Christmas kept some shoppers away.
Clothing retailers were the biggest winners in a month that saw "robust" sales, according to the CBI's latest Distributive Trades Survey.
Figures showed that while sales grew at a slower rate than in the previous month, which benefited from the Black Friday sales boom, the rate of growth remained "healthy", with volumes well above average.
Sales volumes in January also increased 77% in furniture and carpets, 52% in general merchandise and 50% in grocers compared with the same time in 2014.
Half of the 127 retailers that took part in the survey said their sales were up in January compared with the same time a year ago, helped by a 49% rise in the volume of online sales.
But retailers selling recreational goods, homewares, DIY products, specialist food and footwear all saw sales drop compared with January 2014.
Despite fashion retailers' struggles, analysts expect more "firm growth" in the figures across the retail industry next month.
CBI director of economics Rain Newton-Smith said: "After the sales bonanza of Black Friday cooled down, retailers saw solid footfall through the doors over the Christmas trading period, leading to further robust growth in sales in the new year.
"However, under the spotlight of strong competition, some retailers are feeling the heat on their margins.
"Falling oil prices and low inflation mean consumers have a bit more money in their pockets. We expect to see this translate into strong sales growth in the months ahead."
Barclays head of retail and wholesale Richard Lowe added: "Falling prices, particularly across food and petrol, will continue to play a role in boosting consumer confidence in the months ahead, but retailers across all sectors will need to focus on their value for money propositions in order to deliver low single-digit growth in 2015."