Christmas spending is expected to fall for the first time in five years as economic uncertainty and the return of inflation squeeze consumer budgets.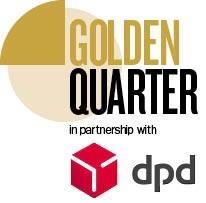 Spending in the UK during November and December is forecast to dip 0.1% as shoppers cut back on clothing and household goods and go on fewer festive getaways.
High street stores are expected to feel the full force of the spending slowdown.
Research compiled by HIS Markit for Visa said physical stores would suffer a 2.1% slump in sales – the third successive year of falling sales and the steepest decline since 2012.
In contrast, online sales are predicted to spike 3.6% during the same two-month period, with around 40% of all spending set to be made online.
The downbeat prediction comes just two weeks after the BRC and KPMG revealed that non-food sales slumped at the steepest rate on record in October, sparking fears of a difficult Christmas.
However, data from Deloitte suggested that consumers would increase their festive spending by 1.8% this year, spending an average of £544 each.
And shoppers are set to splurge £10.1bn this week alone on Black Friday deals, up 3.8% year on year, according to GlobalData forecasts.
Visa chief commercial officer Mark Antipof said: "Looking back, consumers were in a sweet spot in 2016 – low inflation and rising wages meant there was a little extra in household budgets to spend on the festive period.
"This year has seen a reversal of fortunes – with inflation outpacing wage growth and the recent interest rate rise leaving shoppers with less money in their pockets.
"Although overall sales are likely to disappoint, we expect some clear winners to emerge. Online and mobile are set to take a record share of Christmas spending."