The Danish Government has proposed plans to scrap the law requiring retailers to accept cash as payment.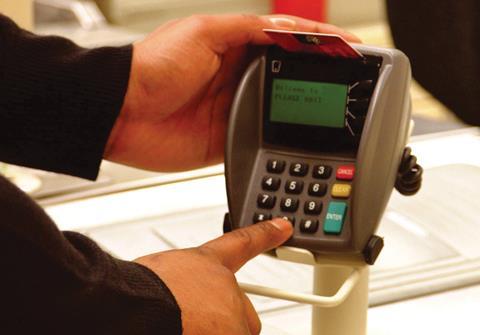 Consumers could pay via card or other means including mobile wallets
Policy aims to cut costs and increase productivity
Third of Danish population use mobile banking app
In a move that would be the first of its kind, the government has said that by the end of next year retailers should no longer be required by law to accept cash payments.
The policy aims to reduce costs and increase the productivity of Danish businesses.
The change would need to be approved by the Danish parliament and the timing of a vote has not been set, reported the Independent.
The country is already used to paying by means other than cash, and almost a third of the population uses a banking app offered by Danske Bank called MobilePay that allows consumers to confirm payments via their mobile devices. Danske aims to prevent fraud by linking MobilePay accounts to users' national insurance numbers.
Separately Visa announced last week it is expanding its digital wallet. Retailers including Topshop, Iceland and Bathstore will introduce mobile payments using Visa's V.me mobile wallet.
Visa has struck a deal with a number of banks that opens up its V.me mobile wallet to 55% of the card company's 130 million cards and 60 million card holders.
Consumers can access the V.me service online from any device and the digital wallet allows users to store multiple payments cards on the device and removes the need "to enter sensitive card details in public".