Shoppers have warned retailers off using mobile and bank data as worries over big brother-style intrusion into personal information mounts.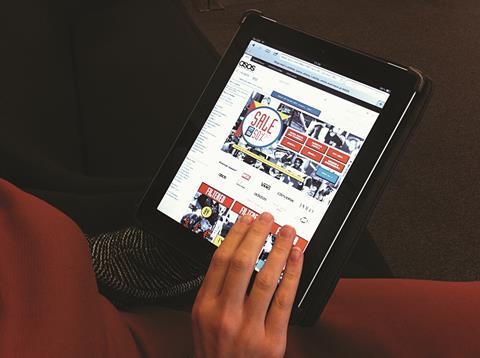 Exclusive research conducted by ICM for Retail Week showed that the majority of shoppers - 56% - are uncomfortable with retailers using their mobile phone data, while 81% shunned the idea of using bank data to encourage shoppers into stores.
The findings, which are not related to any particular use, come as retailers increasingly seek to use consumer data to target shoppers.
Supermarket Morrisons, for instance, has targeted customers in postal areas where other grocers have a stronghold using mobile phone location data.
The grocer, along with retailers including Argos and Pets at Home, also works with US analytics firm Cardlytics to analyse customers' bank data to produce targeted offers.
Some 33% of shoppers said they would be very unhappy for stores to use face-scanning technology to target personalised adverts.
Earlier this month consumers voiced concerns over Tesco using such technology to drive advertising in 450 petrol stations.
The most well received of all four methods of using personal data, 4 in 10 consumers are happy sharing personal data with retailers in return for money offvouchers and special offers. Younger consumers are happier with the idea of sharing personal data in return for rewards (51% aged 18-34). Similarly, men and those living in London are more likely to be happy about sharing personal data for rewards (45% and 52% respectively).
Over half of consumers (56%) are unhappy with the prospect of retailers using mobile phone data to target their custom. Again younger consumers are more open to the idea (28% of under 35s would be happy with retailers using their phone data) whilst very few over 45s would be happy with this happening (9%). Londoners are also more likely to be happy with this idea (31%).
The most opposed of all suggested uses of personal data, 4 in 5 consumers would be unhappy with retailers using information from their bank statements about where they shop to target their custom. Even amongst those who are more open to the other uses of personal data- younger consumers, those in London and men - less than a quarter are happy for retailers to use personal data from bank statements.
1 in 2 consumers are unhappy with the idea of retailers using scanning equipment to provide personalised adverts. The idea of targeted advertising is the most polarising of all ideas; whilst a third don't feel strongly either way, a third are very unhappy with the idea. There is likely some uncertainty about how this would be done that is contributing to the polarisation of views.