With experts predicting 2019 will see a major shift in how consumers engage with retail brands socially, we reveal the key trends every retailer needs to know to captivate audiences.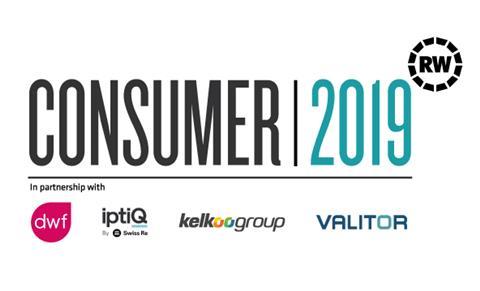 It's hard for us to envisage the past world when retailers existed merely in bricks and mortar, unable to connect with their customers unless they physically stepped through the shop door.
Now brands are able to engage with shoppers, literally in the palm of their hands via their smartphones, by targeting advertising based on their search results. And at the heart of this shift are social media platforms such as Instagram, Facebook and Twitter.
Social shoppers are emerging as a powerful force in retail. More than half of the 2,200 people surveyed by research firm GlobalWebIndex say they have discovered a new brand or product through recommendations on social media. And of those, 34% say they have subsequently clicked through to its website in order to make a purchase, while 26% say they made the purchase there and then on the social media platform, even though opportunities to do this are still relatively limited.
But as social shoppers become more discerning and active, what will brands be doing over the next 12 months to ensure they keep up?
Embracing two-way conversations
For brands, the use of social media will need to go far beyond simply advertising, and reaching customers must now involve a two-way conversation, says Darren Campbell, chief product and marketing officer at Dr Martens.
"One of the biggest things we've learned recently is about social listening, and making sure we're not talking at [customers] but that we're talking for them, and giving them a platform to engage with the brand," he explains.
The Worn Different campaign, launched in late-2017, encouraged followers on social media to share pictures of themselves wearing their Dr Martens, and so championing diversity among its customers.
"Instead of making [the campaign] about the brand, we turned it on to the consumers and encouraged them to share how they wear the brand," he says. "I think we had around 25,000 consumers share their personal style through the hashtag – it was creating that community."
It is this sense of shared interest that made the campaign so successful; people were able to bring their personal experience to the brand, rather than having the brand dictate to them, and Campbell says it is something the company wants to repeat.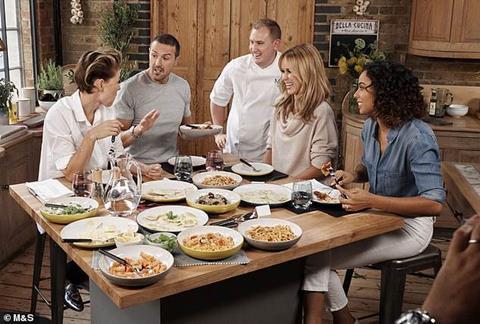 High street retailer Marks & Spencer tried a similar strategy with its recent push to highlight new products in its food range. It hired celebrities including Emma Willis and Paddy McGuinness to film unscripted videos trying new dishes, and published to Instagram TV (IGTV) – the first time it had used this medium.
In order to bring customers into the campaign, it encouraged people to share their own favourite food using a dedicated hashtag.
Emma Sleight, head of content for M&S Food, says: "We expect to see appetite for this type of shareable, disruptive and, most importantly, inclusive content continue to grow."
When planning what type of social content to push out, retailers would do well to think about what "traditional human interactions social channels are well suited to replicating, such as peer reviews, informative or entertaining content, and which ones are not, such as touching and feeling a product or wanting to speak to a real person to get advice and reassurance," advises William Trump, behavioural science advisor at iptiQ.
"There is no doubt that social media is an ever-growing part of people's lives, but does that mean all brands should invest heavily in replicating everything they do in the social media world… I'm less sure," he says. "I think it's wiser to think about what medium is best suited to delivering each of the human experiences that are involved in the brand interaction."
Socially motivated content
Campaigns in 2019 are likely to go a step further as brands harness their ability to tap into issues that customers are passionate about, giving their content a deeper social purpose.
Ant Moore, head of digital at consultancy firm FTI, says: "We have already had brands such as Dove doing its Real Beauty campaign, but there is going to be a lot of socially motivated and inclusive content coming up."
Initiatives such as Purple Tuesday, a shopping day dedicated to making retail more accessible for disabled consumers, open brands to people who might have commonly felt excluded.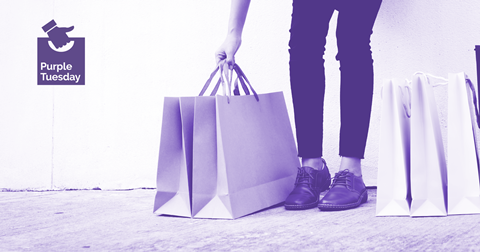 As a good example of a brand trying to find a new audience through inspirational content, Moore points to a recent Instagram campaign by Nike featuring New Yorker Marjorie Kagan who ran her first marathon at 81 years old. And inspiration content is a concept he thinks will become more common.
He also expects a greater focus on mental health as brands provide a place for people to congregate, albeit virtually.
Dave Schulhof, sales and marketing director of Red Hot Penny (which carries out research on the best ways for brands to engage on social media) says retailers will need to go further than simply photographing their products, suggesting that timely videos, memes and celebrity endorsements will continue to drive traffic.
"People want to see fun, inspirational content from brands they've taken the time to follow," he says.
Campbell agrees. He explains that Dr Martens is planning to make use of the Instagram Stories function, which allows users to produce a series of one-minute videos, to broadcast snappy content to followers.
"Short-term content and short-term stories are definitely what consumers want nowadays," he says.
"Generation Z have a really short attention span so there are consumers who just want more punchy stories, rather than [campaigns] being purely about commerce."
The power of social and new tools such as augmented reality and Instagram Shopping will be the catalyst for "consumer mindset continuing to shift in 2019 and beyond," says Paul Lyonette, commercial director for UK, DACH and central Europe at Kelkoo Group.
"Generation Y and Z are reshaping the future of the British high street, with brands such as Superdrug now considering the sale of experiences alongside its product offering," he says. "If retailers want to continue to attract generation X and Baby Boomer spenders, they will need to factor in their in-store offering alongside their online approach in an increasingly competitive retail space."
So how can retailers respond to the rise of the social shopper?
"Social media can provide a number of metrics to show the value it can bring, but this mustn't be viewed in a silo," warns Angus Burrell, general manager, UK, omnichannel solutions, at payments provider Valitor.
"Social media marketing gives retailers and brands crucial insight into buying habits and human behaviour. Analysing this alongside other datasets, such as online payments, returns and a range of other metrics, gives retailers the opportunity to evolve strategy to their customer's demand," Burrell advises. "Once you know what makes your customers tick and what they want, you must act accordingly."
Shoppable social grows in popularity
Instagram introduced its new shoppable posts in the UK in April, enabling brands to attach links to products within pictures on the site so people could buy directly for the first time.
Schulhof predicts shoppable social to be next year's big focus "as a surprising number of large brands still haven't made the move to monetising their social activity."
"Right now it's avid Instagrammers leading the charge. However, as these savvy millennials show just how easy it is, their Facebook-using mums and dads will feel confident to start shopping in this way – especially as Facebook has its store app that allows users to buy without leaving Facebook."
Brands are already finding inspiration for this in China via popular social media platform WeChat. "They are bringing the whole ecosystem on to a social platform by giving customers the opportunity to talk as if they're on Facebook, tell stories through Instagram-type videos, and seamlessly tying that into a commerce channel too so you can actually buy products," Campbell explains.
He says it is only a matter of time before social media platforms double up as direct shopping sites.
The battle to be the platform of choice for fashion retailers has been dominated by Instagram, but are there any other social media brands which could challenge it?
"Out of all the social media platforms, Instagram definitely has the biggest retail ambitions, with a standalone shopping app rumoured," Schulhof says.
But other brands could launch partnerships in a bid to break through, he adds. "Amazon's visual search partnership with Snapchat is potentially a game changer."
As retailers seek to tap into shoppers' concerns by engaging with them via socially conscious campaigns, and social media sites begin to make it possible to shop directly with them, next year could be transformative for social media shopping experiences both online and off.