The consumer might be increasingly conscious of how products are made and sold, but what are retailers doing to serve this new ethical shopper?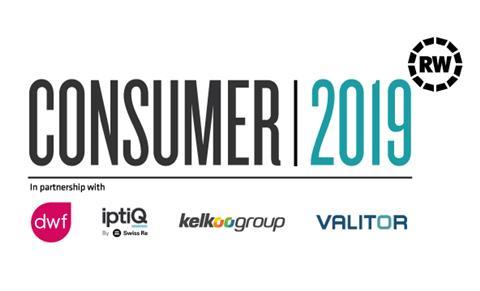 Daniel Webb felt inspired to start saving his own plastic for a year after noticing the debris chugging along the coastline as he took a run one evening in his home town of Margate.
Over the course of a year, the 36-year-old amassed 4,490 pieces of plastic, 93% of it single-use packaging.
"I wanted to improve my understanding of our use of plastics and to share the results with people," says Webb, who has since released a report which found that the UK is likely to be throwing away about 295 billion pieces of plastic every year, much of which cannot be recycled.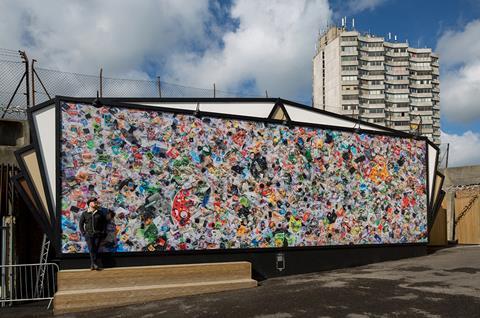 While Webb's shift from a non-eco-driven consumer to a plastics campaigner might be at the more extreme swing of the pendulum, more of us are increasingly making ethical choices and spending our hard-earned cash on brands with sustainable business practices.
From scouring the supermarket for plastic-free produce or eating a more plant-based diet – more than 3.5 million Brits are now vegans, according to a survey by Comparethemarket.com – a gathering number are trying to live a more ethical lifestyle, resulting in an uptick in demand for sustainable goods.
According to new Retail Week research, produced in partnership with legal business DWF, 44.5% of UK consumers are more concerned about the impact we are having on the global environment than this time last year and 29% have started shopping with retailers with more ethical or sustainable practices as a result.
From big tech to fashion brands to consumer packaged goods, ethics and sustainability are moving from "a nice-to-have, to base rate expectation of brands", claims Lucie Greene, worldwide director of marketing communications company J Walter Thompson.
"Brands are starting to make power moves in ethics and sustainability as core communication and brand-building platforms," she says.
For Greene, such moves go beyond sustainability to a broader emphasis on responsibility and thought leadership. "Amazon raised its US minimum wage, generating headlines and prompting others to follow. Nike famously has taken a stance on the US political climate, even if it is potentially divisive to its fans.
"Ikea consistently invests in ethical inclusive innovation – products that are future-facing but that are also accessible to everyone.
"For retailers this means thinking carefully about your product selection because this is a consumer priority – but also because missteps can create consumer backlash, as we saw with Topshop's ill-fated feminist pop-up [which was removed just before it was due to open with little explanation]."
For Hilary Berg, head of sustainability and corporate social responsibility at Iceland, catering to the ethical shopper is going to be a top priority in 2019. "People are waking up to the stark impact of climate change. Customers are increasingly looking for brands that are sympathetic to their personal values," she says.
In a nutshell: Top six ethical trends of 2019
Plastic-free produce
Plastic-free packaging
Compostable carrier bags
Plant-based foods
Natural fabric clothes
Clothing re-sale and recycling schemes
How are retailers responding?
Retailers are seizing the opportunity to be part of this sea change, with many introducing sustainable measures.
For example, Adidas launched trainers made from recycled ocean plastic while the Co-op has rolled out compostable carrier bags. Meanwhile, some non-traditional eco retailers are emerging as leaders in this space.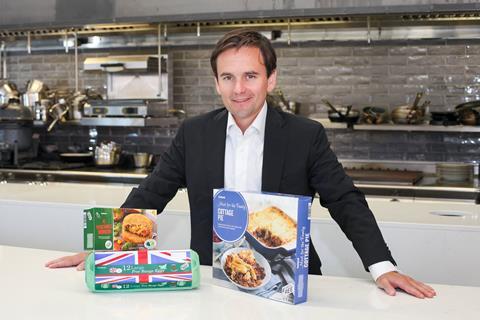 Take Iceland; it became the first major retailer to commit to ditching plastic packaging for its own range and more recently chose to rebadge a Greenpeace short film focusing on the destruction of the rainforest to use as its Christmas advertisement.
With the launch of its Plan A sustainability-led programme in 2007, Marks & Spencer has focused on bolstering its social and environmental credentials for more than a decade. One such initiative is Shwopping, the recycling scheme it runs with Oxfam where customers can bring unwanted items of clothing into an M&S store.
Mike Barry, director of Plan A and sustainable business at M&S, says the retailer recently hit 30 million items Shwopped, "which shows just how engaged our customers are with the scheme".
He adds: "There's lots to be proud of but so much more to do, for example on plastics. Right now there are clear challenges across the world on how plastics are being used – the world has a plastic problem. We've taken some great first steps [the retailer has swapped plastic cutlery in its stores for wooden versions] but we need to go further and faster."
Three key reasons are driving consumer desire to stamp out single-use plastic, believes William Trump, behavioural science advisor at iptiQ.
Make it salient, make it achievable, and make it social

William Trump, iptiQ
"By showing us vivid images of tortoises and whales suffering from single-use plastics, the effects of the behaviour have been made very salient – we can see exactly what happens and how our own efforts can help.
"Secondly by using the psychological principle of 'chunking', we've been given very clear – and achievable – tasks to do, such as don't use straws and use reusable coffee cups. This is much easier to achieve than simply being told to 'reduce your carbon footprint'.
"Finally, by being able to show others how you are changing your behaviour, it has been made social. Now, we can 'show off' the fact that we have reusable coffee cups and we bring our bags to the shops."
To activate real behavioural change in consumers, Trump recommends retailers plan initiatives with these three principles in mind: "Make it salient, make it achievable, and make it social."
Empowering shoppers
Rather than being reactive, some retailers like LA-based Reformation, which uses eco-friendly packaging and clothes made from sustainable and deadstock fabrics, aim to enlighten customers too.
"It's not only our job to provide beautiful clothing to women around the world, but also educate our customers about sustainable, conventional fashion practices, and let them decide if they want to make small changes that can add up to make a big difference," says chief executive Yael Aflalo.
In 2015 the company launched RefScale, a tool that tells customers what impact each garment has on the environment in terms of CO2, water, and material waste.
"It empowers every customer to make their own choices with the ability to track their environmental savings with every purchase," Aflalo says.
With a report released by Greenpeace and the Environmental Investigation Agency in November finding that seven supermarkets in the UK – including Tesco and Morrisons – produce more than 59 billion pieces of plastic packaging every year, the next year retailers will continue to find ways to combat the issue, not just at consumer level but also by looking hard inside their own businesses.
"We have set ourselves a simple goal to only use plastic in our business where it has a clear and demonstrable benefit, where there is no viable lower-impact alternative, and when we do use it, it will always be simple to recover and/or recycle," says Barry.
Over the next 10 months the retailer has committed to removing more than 1,000 tonnes of plastic packaging from its business.
With many of our clothes containing plastics like polyester, acrylic and nylon, which shed plastic microfibres when they're put through the wash, the turn against plastics is expected to shift across to our clothing, with a gradual move towards more natural fabrics.
Petah Marian, retail editor at trend forecasting agency WGSN, says the current focus on combating plastic is "just the tip of the iceberg, as plastic-based fibres represent 60% of the clothing market".
She adds: "There's plastics in the fashion industry that are also a significant polluter that people aren't aware of, for example the fibres in the clothes that they're wearing. When we launder clothing that uses these fibres, microplastics enter the sea, people eat the fish and those plastics enter our bodies. I think there'll be more conversation on what fibres retailers are using and what a good fibre is."
Retailer response
However, Marian believes we are still at the very early stage of a massive shift in consumer behaviour.
"The average consumer is not going to be a zero-waste consumer for a long time, but retailers playing to the middle ground will have a competitive advantage," she says.
"For example, now Iceland is targeting eco and ABC1 consumers. Meat reductionism and changing attitudes towards leather will become increasingly important, and retailers are already responding with broader offerings to service these emerging consumer behaviours."
With more of us choosing to eat plant-based food, vegan offers will continue to be an important focus for retailers. Barry says: "To capitalise on the growing trend for plant-based and vegan food we are launching our first vegan-friendly range next year – Plant Kitchen, with over 60 products including prepared meals, snacks and drinks."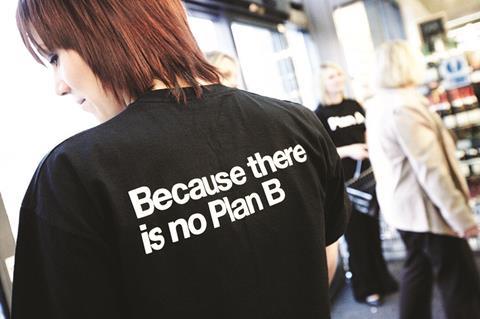 As for Iceland, tackling food waste will also be a key priority. "We are looking at new ways to encourage our local communities to get more involved in protecting the environment," says Berg.
Another way for retailers to stay ahead of the game is through clothing resale, suggests Marian, who adds that it will allow businesses to jump ahead of circular economies and play into emerging consumer behaviours.
"Stella McCartney partnered with The RealReal to encourage the resale of her clothing earlier this year, and retailers should look to strategies like this to avoid being disintermediated," she says.
But businesses should act swiftly. "Retailers should move now before there's legislation from the government that forces them to do so – they should try and control their own destiny," concludes Marian.
As consumer behaviour changes at a rate of knots, retailers need to update their trade and marketing strategies to keep up, believes Ed Meikle, head of retail sector at legal business DWF. "It's no longer just about delivering sustainable or ethical products, businesses face increasing scrutiny over all of their business processes," he says.
"From the focus on single-use plastics to waste-to-energy projects or the growing markets for by-products once considered waste, the evolution of the circular economy means retailers need to ensure they look at each element of the supply chain in a way that was not previously necessary.
"Government are taking more formal measures with cross-party and cross-industry initiatives assessing the sustainability of the fashion industry and food waste recycling."
The upshot of this will be stricter regulations and pressure on retailers in 2019, he predicts, making it of utmost importance "to assess supply chains now".
Greene is in agreement: "The handling of supply chains and treatment of workers is increasingly important in today's hyper-global transparent culture where news and scandal about poor conditions and irresponsible behaviour spread like wildfire on social platforms," she says.
"It also offers up an opportunity – as purpose and ethics become central priorities, particularly to millennials, what could your store or brand be doing creatively to use initiatives in this space to engage them?"