American homewares retailer Crate & Barrel has frozen plans to expand into the UK due to concern about current European economic climate, it is understood.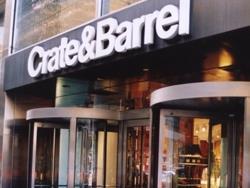 In August, the retailer revealed it was starting to brand build as it hunted for its first store in the UK. It had held talks for a store in shopping centres Westfield London and Westfield Stratford City, as well as Regent Street, according to The Independent.
The retailer, owned by German catalogue firm Otto Group, recently launched a UK delivery service from its website.
The move comes as several US retailers cautiously look towards the UK for international expansion, including American Eagle.
Some overseas retailers in the UK have also had to relocate stores. Clothing retailer Juicy Couture has put the lease of its Bluewater store up for sale as it restructures and expands its London stores. It has opened a store in Westfield London and is now on the look out for store on Regent Street and in Covent Garden. It is thought its Bruton Street store may close.