ICM poll suggests consumers have little interest in helping to turn around high streets.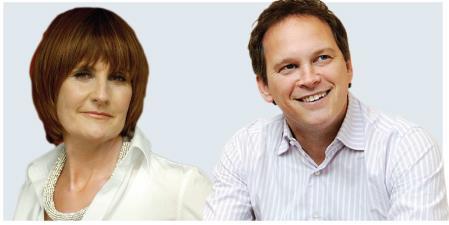 The majority of consumers have little interest in helping rejuvenate their local high street despite the Government's ambition to turn around their fortunes.
Almost 40% of shoppers are indifferent to getting involved in revamping their local high streets according to ICM Research conducted for Retail Week.
The poll followed the Government's response to Mary Portas' High Street Review last week, which included a recommendation to create 'town teams' to help high streets. The Government adopted almost all of her recommendations and suggested longer opening hours could benefit local stores.
More than half of those polled believed longer hours would not attract them to the high street, although 45% of consumers said a local market would attract them onto the high street.
The Government pledged almost £13m of funding to boost struggling high streets through its Portas Plus strategy, but rejected the self-styled Queen of Shops' recommendation that exceptional sign-off on out-of-town developments be required.
Minister of State for Housing and Planning Grant Shapps said localism is "a fact and it's here to stay". He maintained the revised National Planning Policy Framework, released last week, clearly set the Government's 'town centre first' policy. The Government has agreed to fund a further 12 Portas Pilots at a cost of £1m. Submission videos have poured in to the pilots' YouTube channel from town's keen to gain the funding.
Some retailers welcomed the response. Boots chief executive, health and beauty, Alex Gourlay said: "It is a great first step which we intend to support locally."
But former New Look chief executive and Majestic Wine chairman Phil Wrigley has warned the Portas Pilot towns will give "false hope" to embattled retailers. He urged the Government to find a "21st century solution not founded on nostalgia and unsustainable ideas". He argued retail space should be freed to bring housing and associated footfall back to town centres.
Iceland chief executive Malcolm Walker said a realistic approach was needed. He said: "You cannot be King Canute and hold back the tide caused by the internet. The future is a mix of housing, offices, leisure and retail."