Phones 4U bondholders will receive between 20p and 24p in the pound of the money they are owed following the retailer's administration.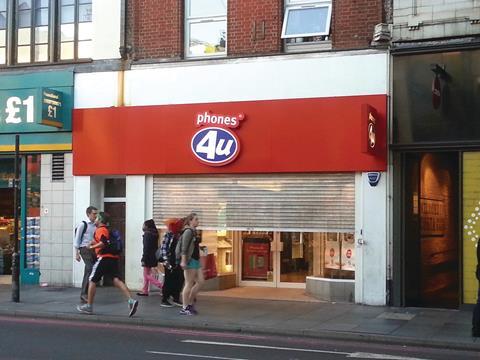 Administrator PricewaterhouseCooper (PwC) revealed that £3.4m was owed to staff and added "significant progress has been made in reducing the arrears and we expect to pay the remainder over the next 6 to 9 months".
Although secured creditors will receive between 20p and 24p in the pound, unsecured creditors will receive just 0.4p in the pound of the £168m owed. Unsecured creditors include HMRC trade creditors and customers.
PwC said it has not yet drawn any fees because it is focusing on "maximising the returns for creditors".
The retailer managed to recover £27m from stock sales, which was driven by the sale of Apple devices that the retailer was unable to return to the manufacturer.
Legal firm Quinn Emmanuel has completed its initial investigation on conduct of management pre-administration and is "considering the findings and potential next steps".
Phones 4U plunged into administration in September after EE decided to pull the plug on its contract with the mobile phone retailer.
The decision by EE followed a similar one by Vodafone early in September and left Phones 4U without a mobile network partner.
Administrator PwC was unable to find a buyer for the retailer and as a result closed 362 stores, resulting in the loss of over 1,500 jobs.