The M&S top job is often spoken about as being the trickiest job in retail but the clothing and home role must come a close second.
So the news that Halfords boss and former marketer Jill McDonald, who has never worked in fashion retail, is taking on the mantle of managing director of clothing, home and beauty took the industry by surprise this morning.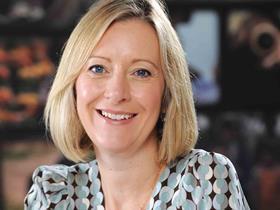 A troubled track record
M&S' poor clothing performance has been a default topic of conversation in retail for nearly a decade now.
The high street stalwart's track record on clothing and home is the subject of so many op-eds that there is no point going over old ground except to say that, in tandem with M&S' tricky position as a bastion of the middle market, its 'everything to everyone' approach has meant it has suffered.
However, there are signs that may be beginning to change.
While M&S chief executive Steve Rowe was careful to emphasise that the most recent update – when clothing and home sales rose 2.3% in the quarter to December 31 – was not indicative of a corner being turned, M&S' renewed focus on severing tired in-house brands, reducing promotions and eliminating duplications are clear steps in the right direction.
"I think they are making progress. They are much improved on pricing, merchandising and service," says one City analyst. "And she is arguably joining at a really good time, as it is starting to gain some momentum."
McDonald's to do list
Despite some progress being made, McDonald will have her work cut out when she arrives at M&S' Paddington headquarters towards the end of the year.
"The improvements M&S has made so far are the first step of many, many steps," says Richard Hyman of Richard Talks Retail. "They have edited the range down a bit and they're on fewer promo days. There is a lot more to do."
Some of the more pressing items on McDonald's long to-do list should be to understand which categories and products are M&S' top performers, says Retail Week Prospect senior analyst Rebecca Marks.
"Being customer-focused is great but the point of it is to take that understanding and define your offer accordingly. That second bit is critical"

Richard Hyman
"They should use the most successful categories and products as the base for outfit and category builds," she says. "This will enable the business to buy more efficiently and accurately allocate its spend to ensure availability across popular lines driving full-priced sales."
She believes that McDonald should look outside of M&S' direct competitor base to improve performance.
"Learning from the likes of Asos and Shop Direct, Marks & Spencer should implement cross-selling online to provide more inspiration for its customer base, as well as taking the opportunity to showcase the extensity of its range," she says. "In-store, clever product placement can be learnt from the likes of Primark who drive impulse purchases through merchandising outfit builds together, including shoes and accessories.
"That is pivotal for M&S' older customer base which is not as experimental as the younger generation and tends to buy replacements more, so clever product placement and cross-selling would entice its customers to try something new."
M&S has historically faced difficulties when it comes to zeroing in on its customer – is it 'Mrs M&S' or Alexa Chung? – and needs to up its game in that respect. The Sparks membership scheme is helping and McDonald is known for her expertise in this area.
"The single most important thing is the customer and she is very customer-focused," says Hyman. "Being customer-focused is great but the point of it is to take that understanding and define your offer accordingly. That second bit is critical. The M&S clothing business will not recover until it becomes truly relevant to its customer."
A mismatch
To-do list aside, some observers, such as industry doyen Nick Bubb, have questioned whether McDonald is the ideal appointment.
"I don't really see how her CV stacks up for the job she's about to do"

Nick Bubb
"She joined Halfords when Matt Davies had taken it a long way forward and she is joining M&S when Steve Rowe and Jo Jenkins have begun to improve things," another industry observer notes. "It is potentially massively advantageous for her. The big ship is starting to turn.
"I don't really see how her CV stacks up for the job she's about to do," he argues.
Those words won't be any comfort to Steve Rowe. And, as Hyman notes, "her success will define his tenure".
But Rowe is confident that the naysayers will be proved wrong. He says: "Jill's first-class customer knowledge and great experience in running dynamic, high-achieving teams make her exactly the right person to lead this all-important part of our business from recovery to growth."