Sainsbury's online director Jon Rudoe has been promoted to digital and technology director, joining the retailer's operating board and taking overall responsibility for the business' technological development.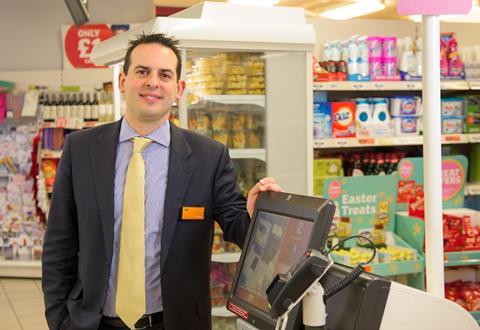 The grocer says the move "recognises the rapidly growing importance of online and digital sales channels to the business as well as Jon's talent and significant achievements at the company."
Rudoe, who is 35, joined Sainsbury's in July 2011 to lead the grocery and non-food online businesses.
In March 2013 he also took on responsibility for leading Sainsbury's digital strategy, including the development of click and collect, digital entertainments, Mobile Scan and Go and building the Digital Experience team.
He has helped the grocery online business break through £1 billion in sales, driving operational improvements and has lead the launch of a new website and platform for grocery sales.
In his new role Rudeo will combine his digital responsibilities with leadership of the IT function.
This was formerly overseen by IT director Rob Fraser, who, as previously announced, will leave the business on March 15th.
Joining in 2009, Sainsbury's said Fraser "played a huge part in the development and growth of the business, delivering game-changing projects such as Brand Match, Real Time Supply Chain and the Red Prairie depot system."
Sainsbury's chief executive Justin King said: "I'm delighted to welcome Jon to the operating Board – he's a driven and talented Sainsbury's leader whose first-class team has turned our groceries online operation into a billion-pound business and transformed our digital offer. Jon will be a fantastic support first to me and then to Mike Coupe."
Rudoe said:"I'm excited to be given the chance to take our digital engagement to the next level – this move reflects the increasing importance that we're placing on technology and digital sales channels. Technology is a key part of our future vision, right across the customer experience and as a vital tool for our 157,000 colleagues, and I want to put it at the heart of everything we do to serve our customers."
In a separate move, Sainsbury's said property director Neil Sachdev will stand down at the end of the financial year after seven years in the business. The retailer said: "After four decades of success in the retail industry Neil is looking forward to taking up some new opportunities, including some in a non-executive capacity.
"Neil has helped drive Sainsbury's footage growth while reducing costs and improving processes, and has developed and grown the property business, adding significant value to our asset base and leading the work on the "Respect for our Environment" value."