He may have sold Costcutter, but that doesn't mean its founder is taking it easy and stepping back from the business. Alex Lawson reports.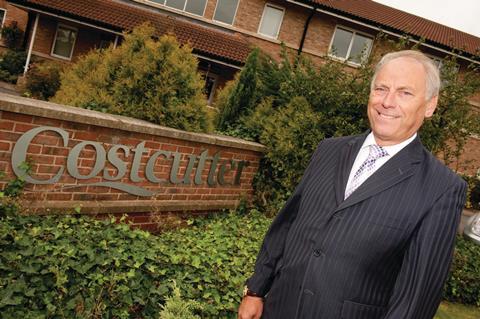 Seen as the saviour of Yorkshire County Cricket Club, Costcutter founder Colin Graves certainly has plenty to keep him occupied outside of his beloved Headingley.
The acquisition of the symbol group earlier this month by Bibby Line Group has provided him with a fresh new challenge.
As the chief executive of new subsidiary Bibby Retail Services, Graves has been given a year to formulate a strategy for Costcutter, and deliver recommendations for the retailer's future. He remains chairman of Costcutter, with managing director Nick Ivel appointed chief executive.
Born of disenchantment with the promotional tactics and product range of Spar UK, where he was a director, Costcutter was set up in typically bold fashion by Graves in 1986. He has openly admitted that his business grew faster than he could have predicted.
In his biography, released by the retailer, Graves is described as "sometimes controversial, occasionally single-minded and renowned for his straight-talking, no-nonsense approach". In 2005, he was one of four Yorkshire businessmen who saved the county's cricket club from financial difficulties, and purchased the freehold of Headingley stadium.
In the 25 years since Costcutter's inception, he has seen the UK retail scene undergo a period of massive change. Alongside the growth of the big four supermarkets, issues such as the development of central distribution have defined the period for small-store groups.
It's the latter that has put Graves in the headlines. His bitter and public row with fellow retailer and Costcutter buying partner Nisa-Today's led to fraught Nisa board meetings, and resulted in his resignation last year.
In 2004, Costcutter signed a 10-year central distribution contract with Nisa. However, relations between the two soured when Bibby Line Group, led by chairman Sir Michael Bibby, launched a hostile takeover bid for Nisa-Today's in August 2009.
Graves, who was seen as sympathetic towards Bibby, was asked to leave the room at Nisa board meetings when discussing potentially commercially sensitive information – a decision that angered him.
It is the relationship with Nisa that will in part influence Costcutter's future direction. Graves made clear earlier this month that a decision would be made in the next year on options beyond the end of the Nisa arrangement in 2014.
Costcutter could stay with Nisa, which is at present redrafting a contract deemed not "sharp enough" by Graves, it could buy products itself, "jump into bed with another buying partner" or acquire another retailer or wholesaler.
Graves said all of the options are "attractive", while Bibby restated the group's desire to grow through acquisition and be ahead of a shift towards consolidation.
"Consolidation in convenience is definitely a long-term trend. Store numbers are going down, but value is rising," explains David Shukri, senior business analyst at IGD.
"Symbol groups are still the fastest growing [in convenience] and Costcutter is in a good position. They are at the heart of their communities and they know and understand their customers. Colin Graves is a great character and has done some really good work for retail," he adds.
Shukri believes the introduction of a refreshed fascia and the opening of premium myCostcutter stores in the coming year can help develop a new offer that will tailor stock to different locations, while maintaining value credentials, strong within the symbol sector.
There's no doubt Graves will play a pivotal role and, having built a 1,600-store strong estate, few would bet against him hitting on a good outcome.
Career history
1986 to present Founder and chairman, Costcutter
1981 to 1986 Spar UK
1969 to 1981 Jarman & Flint