The Co-operative Food has embarked on a new advertising campaign as it tries to counter a potential fall-off in January consumer spending.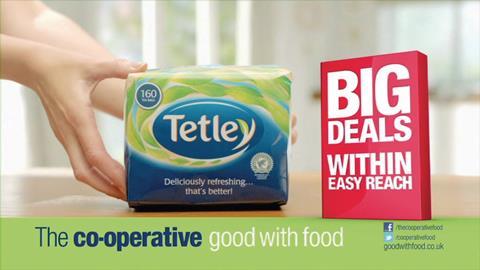 The grocer's Big Deals Within Easy Reach campaign launched with a TV debut on Wednesday.
The promotional push will include price cuts in more than 2,800 stores as it aims to advertise its value and convenience offer as competition in grocery steps up.
Helen Nunn, head of media and communications for the Co-operative Group-owned retailer, said: "The Co-operative is perfectly placed to encourage people to shop locally and buy what they need, when they need it, rather than travelling miles to stock up on groceries."
The Co-operative, along with Asda and Aldi, is also offering discounts on healthy meal ingredients as part of the Department of Health-led Change4Life campaign.