The advert, filmed in the brand's home city of Manchester as well as in spots around the Northwest, features a version of Tender by Britpop band Blur, available to download with all proceeds going to charity.
It is performed by seven community groups from across the UK including a pensioners' choir, a rugby team, urban beat-boxers, a 93-year-old ukulele player and a Manchester reggae act.

The advert was filmed without actors or rehearsals to capture "the authentic feelings of happiness that come from spending time with friends and family at Christmas".
The grocer decided not to release its Christmas advert until December as its research found that nearly half of the UK think the first day of December is when they begin to feel festive, and that three-fifths of the nation believe Christmas advertising starts too early.

The ad will debut during Coronation Street on ITV tonight.
'Togetherness'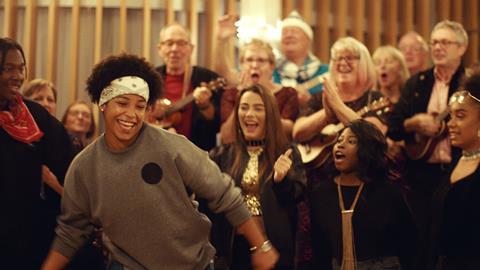 Co-op marketing communications director Amanda Jennings said: "Christmas is about togetherness and we have used the combination of food and music to showcase this across many different communities in our campaign, inviting consumers to actively choose Co-op this Christmas.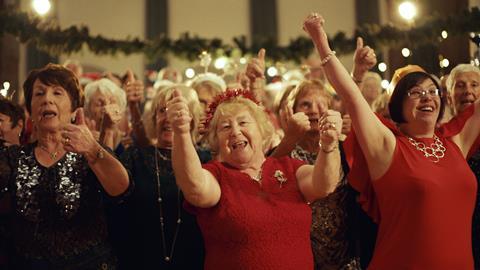 "I'm thrilled that Max, the director, was able to capture some amazingly warm and natural performances from the community groups featured in the advert, which really generate that 'feel good' factor."
The ad was created by advertising agency Forever Beta and will run across TV, digital video, cinema, press, radio and social media.
Co-op will support the campaign by handing out Taste Away bags, with festive treats and vouchers to spend in-store, at light switch-on events around the country.
It will also re-run its Doorstep Challenge from past Christmas campaigns, which will see store staff from across the country nominating and visiting local community groups to share Co-op Christmas products.