Waitrose has shunned the expensive Christmas TV adverts typical of the festive period in favour of a stripped back campaign emphasising the season of goodwill.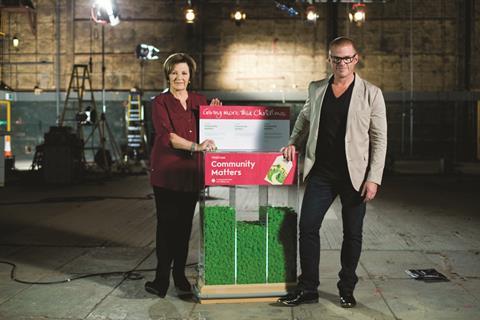 The grocer said it has "broken with convention" with the ad and is donating to charity nearly £1m it has saved in production fees that would have ordinarily spent on a more festive campaign.
The advert, which launches today on YouTube and tomorrow during an ad break in ITV1's The X Factor, features celebrity chefs Delia Smith and Heston Blumenthal explaining that instead of making a "fancy TV advert" the retailer went for a low budget option to support its Community Matters charity initiative.
The chefs appear against an empty TV studio background, representing a stark contrast with last year's Waitrose School of Christmas Magic campaign. Both chefs waived their appearance fee for the ad.
Waitrose marketing director Rupert Thomas told Retail Week: "The new advert is a departure for us and the whole theme for Christmas this year is around giving more. All retailers spend on lavish TV ads at Christmas but this builds on our Community Matters programme.
"We felt that this year was the right time to give more back to the local communities that we serve at a difficult time for many people across Britain."
Waitrose also said today that one million shoppers are now signed up to its MyWaitrose loyalty card. The card offers personalised promotions, product launch updates and local store information.
The grocer is running a promotion that allows members of the scheme to receive £25 worth of vouchers valid in January when they spend £50 or more four times by December 9.
The £1m, combined with the £600,000 Waitrose would normally donate to charity in November and December, will be donated to 1,700 community projects.
Waitrose and Tesco yesterday launched their Christmas advertising campaign.