Morrisons has unveiled its Christmas advert which features humorous festive scenes before cultiminating with a family at the Christmas dinner table.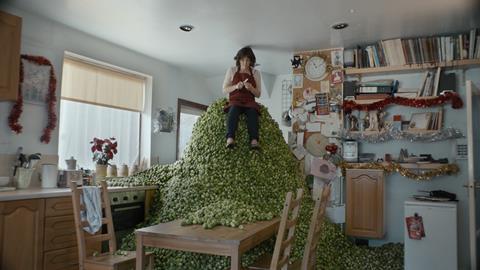 The grocer's advert features a mum wrestling with a Christmas turkey, a large queue of Christmas 'helpers' arriving to aid the mother in the advert and the mum atop a mountain of Brussels sprouts.
The advert, produced by DLKW Lowe, debuted on ITV1 last night and will draw comparisons with Asda's Christmas advert which also focuses on the burden of tasks for mothers at Christmas.
The Asda ad has been criticised by Fathers 4 Justice for being 'sexist' in its view of mums as the parent who does the housework.
But Morrisons chief executive Dalton Philips has denied suggestions the Morrisons ad is in a similar vein. He told Retail Week: "I'm very happy with what we have created. Consumers are saying the same thing at Asda and Morrisons - 'have empathy with me this Christmas'. Our ad is very family orientated. It's about mum and dad. We have four million dads shopping with us a week and we listen to them."
The advert is a departure from previous celebrity-led Morrisons' adverts which had included cricket star Andrew Flintoff and TV presenter Bruce Forsyth. The new ad has the strapline 'For Your Christmas'.