The Co-operative Food has ditched its 'Good with Food' strapline for its Christmas advertising campaign created by the director of The Full Monty.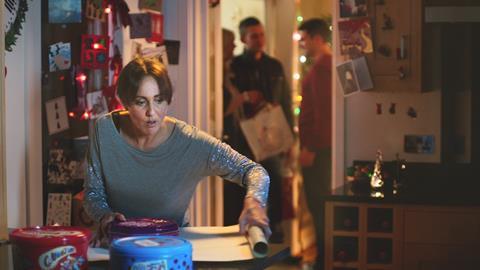 The grocer will run a series of 27 TV adverts directed by Peter Cattaneo from tonight under the strapline 'Here for you for life'.
The Co-operative said the 'Good with Food' strapline, as well as it's Big Deals Within Easy Reach tagline, will be phased out of its advertising although 'Big Deals' signage will continue to be used in store.
The adverts focus on the grocer's products and depict a number of festive family scenarios. One advert features an unexpected guest arriving for Christmas dinner.
The first 30-second brand commercial will appear on advertising breaks tonight during programmes including Shameless on Channel Four, Neighbours on Channel Five and Hollyoaks on E4.
Actress Katherine Kelly who plays barmaid Becky McDonald in Coronation Street provides the voiceover for the campaign.
The Co-operative Food chief executive Steve Murrells said: "Rather than simply concentrating on price and product, this campaign will bring home the essential part The Co-operative Food can play in fulfilling those needs we all have in everyday life and especially at Christmas. It also has the added benefit of stressing the longevity of, and trust in, The Co-operative."
The Co-operative Group appointed advertising agency Leo Burnett earlier this year and the campaign is the first since its appointment.