Debenhams marketing boss Richard Cristofoli tells Retail Week about its gifting-focused campaign as he gears up for the Christmas ad battle.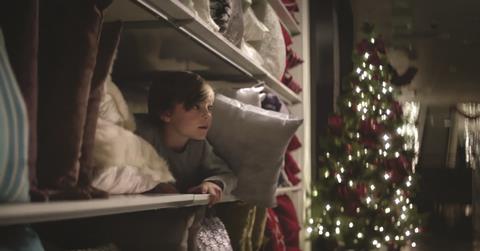 The department store has switched its focus from fashion to gifting in this year's campaign. Its advert will make it's full TV debut during The X Factor this weekend, in what is set to be a showcase of the biggest retail Christmas ads.
Cristofoli said: "This Saturday's X Factor is wall-to-wall retail. We're really slugging it out."
The ad features a group of children hiding out in store after hours as they search each department for their perfect gift.
Cristofoli said: "The number one headache is about finding the right gift solution. The ad is about finding the perfect gift that shows you know someone better than anyone else and as the receiver, finding that the gift is perfecly suited to you."
Debenhams launched its multichannel campaign, which, as well as a TV ad, also includes outdoor advertising, a gift guide and an online gift finder. It is also carrying out a social media campaign, asking shoppers to post selfies when they find the perfect gift using the hastag #FoundIt.
Cristofoli also revealed that Debenhams is spending £2.5m more in-store this year to encourage shoppers to visit.