Boots has launched its Christmas TV ad, which depicts a seemingly moody teenager who decides to spread some Christmas cheer.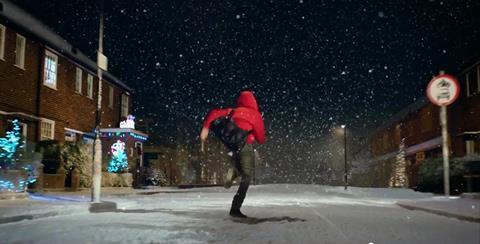 The health and beauty retailer debuted the advert on Friday in a 60-second slot during Coronation Street. Two other ads, a 30 second and a 40 second version, will also be shown.
The ad, which was developed by creative agency Mother, was emailed to customers and unveiled on its Facebook page before it was aired on TV. It is being supported by print and digital marketing.
A moody teenager is at the centre of the advert. At first it seems as though he is playing knock-a-door run but it soon turns out he is delivering gifts to people who have helped him feel good throughout the year. This includes giving a gift to his teacher who helped him pass his maths exams and a present for the "fittest girl in year 10".
Boots UK head of christmas and exclusives Annabel Franks said: "With exciting collaborations this year, including partnerships with Jenny Packham, Fearne Cotton, the Hairy Bikers, Ted Baker and French Connection, all at incredible, high street prices, we hope that our customers can find just the gift to make the people who make them feel good, feel good in return this Christmas."