Bargain Booze launched its comic Christmas TV ad campaign last night which is focused on popular festive party food, scotch eggs.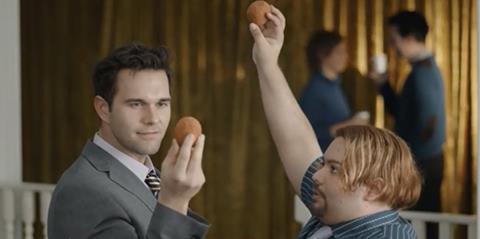 The off-licence chain's ad depicts 'the Ambassador' who is obsessed with scotch eggs in a parody of the famous Ferrero Rocher adverts.
It will run for two weeks and is supported by a radio and digital advertising campaign developed by the retailer' new advertising agency More.
Bargain Booze marketing director Adam Burnett said: "With its stripped-back style of humour and clear message of great booze and great bargains, this new campaign supports our proposition of simplicity and straightforward value.
"We expect it to deliver strong footfall for our franchisees this Christmas."
Bargain Booze will give away thousands of free scotch eggs on Christmas Eve to support the campaign.