The golden quarter was a tale of two halves as sales rocketed at some retailers while others fell behind, with clear lessons to be learnt for 2018.
The Retail Week Spotlight on Christmas Trading guide, produced in association with IBM, PCA Predict and Mastercard, provides you with a comprehensive league table of retailers' Christmas sales to benchmark your own business against, and tells you why some succeeded where others failed.
The guide explores the key trends to emerge from the golden quarter, which should inform retailers' strategies for the same crucial sales period this year.
Investing in premium own-label brands paid off
Tesco, Aldi, Morrisons, and Lidl all had strong sales of premium own-brand lines, alcohol and other festive staples, as consumers traded-up without straying to more expensive supermarkets.
The Spotlight on Christmas Trading guide analyses why this happened and how these retailers won out.
Discounting dominated
Black Friday promotions provided a boost following a disappointing October as November retail sales by value jumped 4.7% year on year, according to the Office for National Statistics.
Consumers took advantage of extended Sales periods, as retailers ran week-long promotions for Black Friday and Cyber Monday.
Spotlight on Christmas Trading uncovers which retailers have their discounting strategies cracked.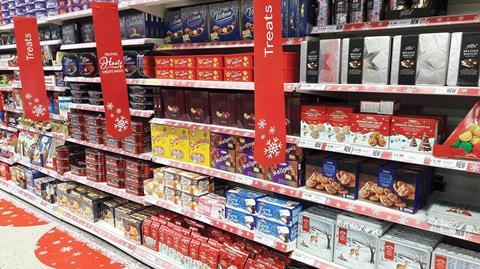 Consumers bought into strong brands that offer convenience
Online significantly gained ground on stores this festive season, and topping our league table of Christmas sales is an etailer with a strong brand offer and service proposition.
Brands with distinctive personalities, particularly in fashion, fared well, proving the next 12 months will require conviction of identity and purpose from retailers.