Discount homewares retailer The Range is launching a TV campaign this Christmas that aims to position it as a 'working man's John Lewis'.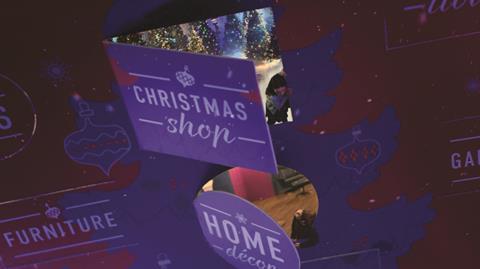 The multi-million pound campaign will show a more inspirational side to the products on offer in a departure from previous Christmas ads that have included elves, Ricky Tomlinson and Diversity.
The Range head of marketing Alice Duxbury said: 'Following on from a real shift in the grocer sector we are aware that UK consumers are embracing value and quality in their purchases.
"Our customers are really passionate about what we can offer and we have made sure that the ads are a true reflection of this with a mixture of brand and product ads.
"Our marketing activity is aimed at driving consumers in-store who have not previously shopped with us, along with reaffirming our key messages to our loyal customers. This is a very exciting time for The Range and we are poised to make a real statement in UK retailing."
Although the ad is attempting to show a more aspirational side, the creative will "uphold the humour and fun" that reflects the brand personality.
The fun surrounding Plymouth-based The Range is instilled by founder and boss Chris Dawson, who is known as the "Del Boy of the south west".
He said: "We're not the bottom. We're not Poundstretcher. We're not Wilko, not B&M – we're a working man's John Lewis. I have always been focused on bringing the widest amount of quality products at affordable prices to our customers and this is never truer than at Christmas.
"I like a bit of humour in our adverts as nobody wants to see dull and dreary-looking ads like some retailers do. It's Christmas, let's have a bit of fun."