The Range has launched a Christmas ad showcasing its 'surprising' product quality and prices and full-year profits have soared.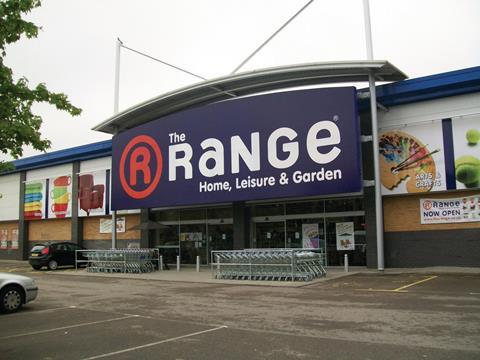 The ad, which airs today on ITV and runs for four weeks, carries the strapline 'You'll be surprised by what you find at The Range this Christmas'. The ad follows customer research that found shoppers are "continually surprised by the quality, price and shopping experience that The Range provides", the homewares retailer said.
The Range will also launch a radio and national press campaign.
Owner Chris Dawson said: "We are especially excited about this campaign as it represents us as a company and shows a selection of our fantastic deals while still being humorous and memorable."
The Range's pre-tax profits surged 34% to £34.8m in the year to January 27, according to documents filed at Companies House last month.
Sales jumped 29% to £381.9m after the retailer opened 11 new stores. It plans a further 50 openings in the next three years.