Sainsbury's ad featuring a First World War Christmas truce football match was the fourth most complained about ad of last year.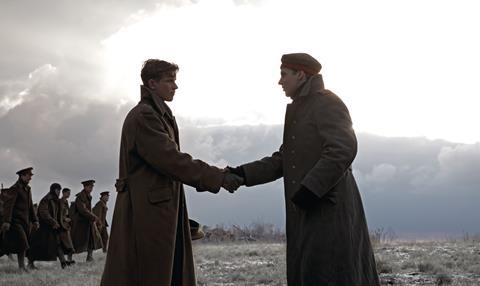 The Advertising Standards Authority (ASA) received 823 complaints about the advert, which was made in association with the Royal British Legion. Most of the complaints objected to the use of an event from the First World War to advertise a supermarket.
Waitrose's Christmas advert also made into the ASA's list of the top 10 most complained about adverts of 2014.
The campaign was the sixth most complained about of 2014 with 267 complaints.
The advert said: "Everyone who works at Waitrose owns Waitrose." Many people complained that the advert was misleading because they understood that some services, like cleaning, were outsourced.
Complaints about the Sainsbury's ad were not upheld by the ASA, while Waitrose resolved its case with the ASA without the need for a full investigation.
Guy Parker, chief executive of the ASA, said: "2014 was the year social media came into its own in making it easier than ever to lodge complaints en masse.
"While some ads will inevitably split opinion, as the diverse nature of complaints we received shows, last year underlined the importance of our work in cracking down on misleading ads."
The most complained about press advert was Paddy Power's, with 5,525 complains. The advert made light of the murder trial involving Oscar Pistorius.