Wine merchant Oddbins has released the latest installment from its Christmas ad campaign based around the story of a sharp-tongued penguin.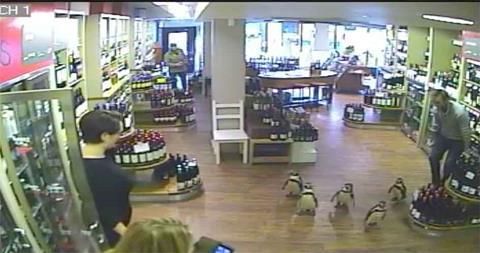 In the latest chapter of the story, Oddbins has produced a YouTube video showing footage of a gang of penguins causing chaos in one of its stores.
The penguins have come to help Pepita, the star of the campaign, who was supposedly hired by Oddbins as the face of Christmas 2014.
In the new ad the penguins storm a store after Pepita becomes annoyed at the polars bears he shares the Oddbins Christmas windows with.
The character has been created as part of a wry campaign aimed at taking an irreverent swipe at other retailers' ad campaigns.
In his 'blog' on the Oddbins site Pepita makes covert as well as overt references to other retailers, with comments including, "I am not like that soppy love-sick Monty the Penguin".
His blog is littered with cynical comments about Christmas, a theme throughout the campaign, which Oddbins said is deliberately "disruptive and unconventional".
The campaign runs with the strapline, 'Keeping it real' throughout.
Oddbins managing director Ayo Akintola said: "Our festive campaign with Pepita the Mexican penguin at the helm, is the essence of what makes Oddbins both a bit bonkers and quite different to your regular, dull wine merchant.
"We're real and we're not afraid to buck the trend and our customers love us for it. We like to disrupt the norm and how better to do that this Christmas than an epic turf war with penguins and bears!"
Extracts from Pepita's blog include: "Talking of rubbish American imports, what is Black Friday doing in the UK? Some company bosses must be rubbing their hands with glee – it's like they've managed to secure a frenzied removal team for all the rubbish they couldn't get rid of."