Mark & Spencer has launched its Christmas food advertising campaign on social media ahead of its TV debut this evening.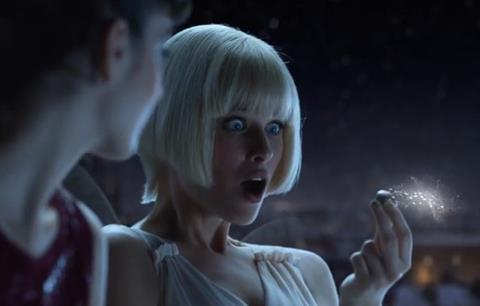 The advert, based on its core Christmas campaign, features two fairies, Magic and Sparkle, who fly around together making Christmas wishes come true. The general merchandise installment of the ad launched last week.
The food version sees the fairies cast a spell on an empty table which transforms it into a banquet of Christmas goodies. M&S promotes products including baked pear and stilton pork pie.
The ad is soundtracked by Julie London's version of classic jazz song 'Fly Me To The Moon'.
The advert, which launched at 5pm this afternoon on social media channels, will have its first airing during this evening's Coronation Street.
The first of four Christmas food adverts, it has been timed to accompany a special five-day festival taking place at 500 M&S stores from today. The festival, Taste of Christmas, gives shoppers the chance to sample some of the retailer's Christmas ranges.