Marks & Spencer has added some fairy tale magic to its Christmas campaign, which features stars such as Helena Bonham-Carter.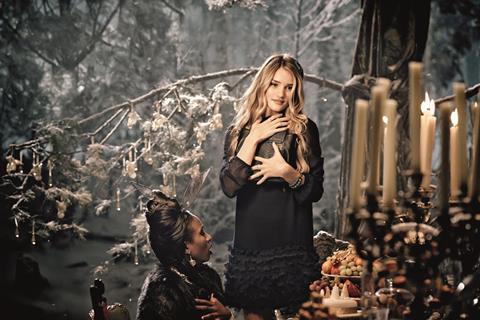 The advert also features Rosie Huntington-Whitely and David Gandy and is inspired by fairy tales including Alice in Wonderland and The Wizard of Oz.
The campaign revives the M&S 'Magic & Sparkle' phrase in its 'Believe in Magic & Sparkle' strapline.
M&S executive director of marketing and business development Patrick Bousquet-Chavanne said: "With this year's ad we wanted to recapture the magical essence of Christmas that our customers tell us is synonymous with M&S.
"Magic & Sparkle is an extraordinary franchise, which has always been a firm favourite with customers. Working with our all British cast, director Johan Renck has created a modern epic where fashion meets fantasy - bringing to life much loved fairy tales with more than a sprinkle of high glamour."
Huntington-Whitely takes the lead role in the campaign which the retailer has provided a teaser on its Facebook page.
The full two minute version of the ad is available on the M&S YouTube and social channels next Monday and the ad will air on TV for the first time during the Coronation Street ad break on November 6.
The ad was shot by London-based agency Rainey Kelly Campbell Roalfe/Y&R and was directed by Johan Renck – who has directed numerous music videos including working with Madonna.