Lidl has unveiled its Christmas ad campaign that highlights its new Deluxe ranges and pitches them against upmarket rivals M&S and Waitrose.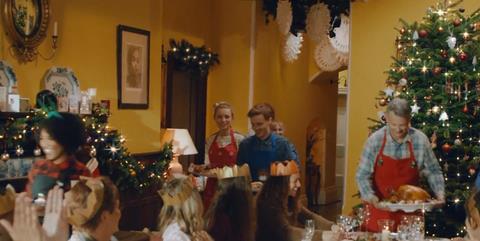 The Christmas ad features premium products including £5.99 lobsters, £3.99 scallops and £4.99 reindeer carpaccio and shows people's surprised reaction when they realise the food they are eating is from Lidl; many had guessed it was from M&S or Waitrose
The festive ad forms part of its £20m 'Lidl Surprises' campaign which kicked off in the summer and is only the second Christmas ad Lidl has launched. The grocer said after launching its first Christmas ad last year it experienced a "significant uplift in Lidl UK's Christmas sales and an increase in the overall turnover".
The ad is launching in cinemas before its TV debut on Thursday night.
Lidl has also revealed an expanded Deluxe range, which this year will stretch to 224 products, including 59 new lines. Lidl expects the range to generate sales of £40m.
Lidl UK managing director Ronny Gottschlich said: "It goes without saying that Christmas is the most expensive time of year. But you don't need to break the bank to have a great festive season – nor do you have to compromise on quality to get good value, because you can buy everything you need for a delicious Christmas at Lidl.
"We've sourced some of the finest foods from across Europe to complement our fresh, local produce, so everyone can make the most of this special time of year, regardless of budget."