House of Fraser will enter the Christmas advertising fray in November with its first TV ad focusing on its brand in over a decade.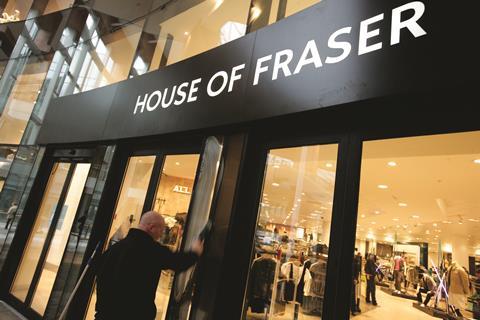 Retail Week has learned House of Fraser will spend in the region of £4m on the Christmas campaign that sets out to promote the retailer's fashion credentials with a series of deliberately unpretentious ads.
House of Fraser has not run a brand advert on television since 2003, although it has run TV ads to promote Sales.
The last major brand campaign by House of Fraser featured Yasmin Le Bon and was in 2008, but did not feature any TV ads.
House of Fraser's investment in brand building follows its acquisition by Chinese conglomerate Sanpower Group in a deal valuing it at £480m.
The investment in the brand will support its international expansion, which is poised to accelerate after the company opened its first international store in Abu Dhabi last year.
A successful Christmas campaign could propel the retailer's expansion plans and result in more money being invested in the brand, sources told Retail Week.
Competition around retailers' Christmas ad campaigns is expected to be as fierce as ever this year despite John Lewis boss Andy Street seeking to downplay this year's offering. John Lewis is launching its ad next week.
It is expected the Sainsbury's Christmas ad will reference the football match played between First World War troops on Christmas Day.
House of Fraser declined to comment.