This year's grocery trends:
The grocers have come out all guns blazing with their festive food again this year, but who will be sitting at the head of the Christmas sales table come January?
Premium own-label ranges will again be crucial to retailers' success during the golden quarter, with shoppers expected to trade up and treat themselves during December.
As well as the usual turkey and trimmings, the grocers have also ploughed innovation and investment into desserts, party food, alcoholic drinks and even brunch options as they attempt to take the Christmas crown.
Although retailers have plumped for different products, several trends have emerged across the sector.
'The Banquet'
Thought to be inspired by the sort of lavish feasts consumed in hit Sky Atlantic series Game of Thrones, a number of grocers have created "centrepiece" meat dishes this year, designed to wow families up and down the country on Christmas Day.
Asda's lamb crown comprises a rack of lamb circling a meat and stuffing centre, an idea replicated by a number of grocers, while Morrisons has even managed to make its stuffing look amazing inside a pastry cracker.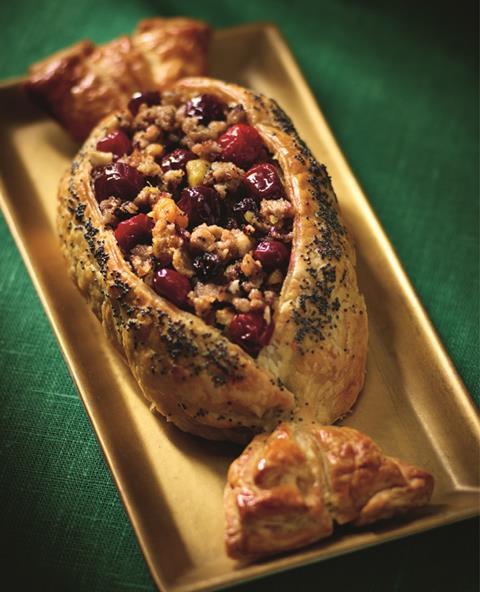 Top marks to Asda too for its twist on the classic pigs in blankets – deer in duvets – replacing the usual pork sausages with venison.
There are some show-stopping desserts too, with Aldi's Specially Selected exquisite robin, Sainsbury's Taste the Difference tiffin wreath and the Heston from Waitrose black forest panettone among the pick of this year's bunch.
Brunch boom
Expect breakfast to be big too this Christmas.
A number of grocers have broadened their brunch offer for 2017 as they anticipate consumers extending their festive gorging into Christmas and Boxing Day mornings.
Waitrose has plumped for brunch croissants, which come complete with half a dozen Bloody Mary shots, while Sainsbury's salmon and egg royales are also worth a try.
Creating convenience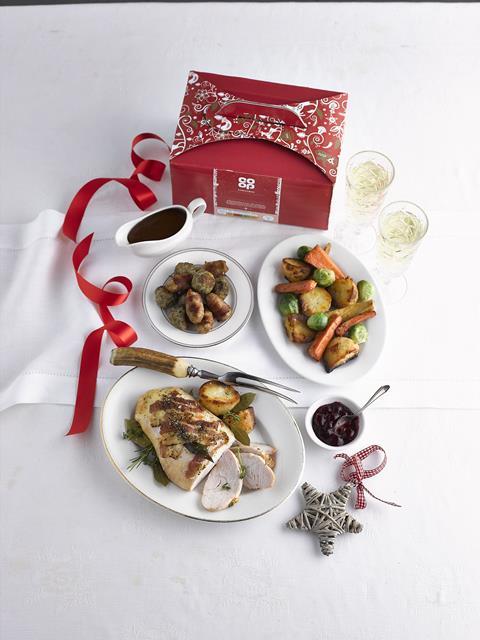 Another theme emerging from the grocers this year is the quest to make Christmas cooking as easy as possible for its customers.
The Co-op has harnessed its convenience credentials with a Christmas dinner box for two, with the bacon-topped turkey crown, stuffing and pigs and blankets all cooking at the same temperature, within 50 minutes.
Tesco, among others, has ensured that its range of party food also cooks at the same temperature to make entertaining the family simple during the festive season.
Jumping for gin
A few years ago we had the Prosecco boom – you could find it in cheeses, flavoured crisps and in chutneys.
This year, expect gin to be the order of the day.
Gin-cured salmon, gin choclate truffles and gin flavoured crisps will all be adorning supermarket shelves this year and are likely to be a big hit.
Aldi's strategy sums up how big gin is expected to be this Christmas. The limited line discounter will stock six – yes six – types of gin. Bottoms up.
Binning the beige
Party food continues to be a huge focus for the grocers, but this year they are attempting to make it more appealing to shoppers.
Previously bland-looking items such as onion bhajis, spring rolls and dim sum have been tweaked to look more wintery, while items like Morrisons The Best mini burgers now come complete with shots of beer.
Yet, in amongst that push to modernise and add more colour to their offer, there's the return of an old favourite to grocers this year.
Expect to see the vol-au-vent on a Christmas buffet table near you soon.