Retail news round-up on November 7, 2014: Lidl launches menswear, Very launches Christmas ad, Home Depot suffers data breach, Shop Direct appoints new consumer PR.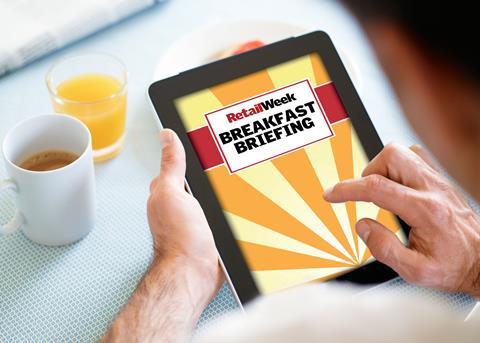 Lidl to sell range of menswear fashion clothing
German discounter Lidl has stepped up plans to draw more UK customers with the launch of a menswear fashion collection, The Telegraph reported. The retailer will sell shirts for £6.99 and jeans for £7.99 as well as cotton jumpers, winter jackets, and shoes. The line encompasses nine items of clothing.
Very.co.uk launches 'Step into Christmas in style' Christmas ad campaign
Very.co.uk has pumped in £6.5m in this year's Christmas advertising campaign inviting people to 'Step into Christmas in style'. Created by St Luke's, the newly launched ad campaign will feature across TV, print, digital, direct and social channels. The campaign shows how Christmas is more than just a special time of the year, it's a different world.
Home Depot suffers email information breach
US largest home improvement retailer Home Depot has said that 53 million email addresses have been snatched by cyber criminals in one of the largest data breaches on record, The Telegraph reported. Hackers used a third-party vendor's user name and password to break into the computer network of the chain.
Although the stolen email information did not contain passwords or sensitive personal information, the company said hackers could deliver bogus messages to trick people into divulging their data, a scheme known as 'phishing'. The hackers managed to get stolen credentials from a vendor, which did not immediately provide direct access to the company's point-of-sale devices.
Shop Direct taps Cake as retained consumer PR agency
Online retailer Shop Direct has appointed Cake as its retained consumer PR agency, The Drum reported. Cake will be responsible for devising creative consumer PR strategies. Cake will work closely with the brands' in house PR, SEO, and social media teams to ensure integrated campaigns. The agency will report into Shop Direct head of PR and social Ben Cooper.